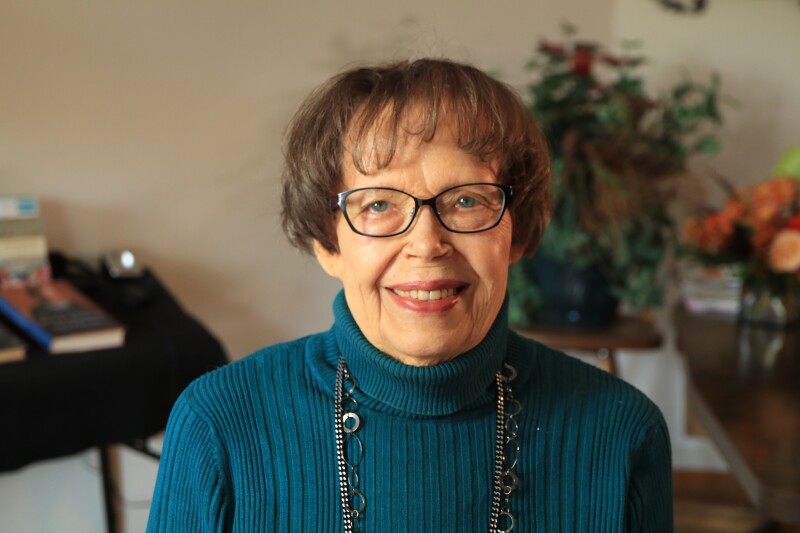 Evelyn Hildebrand of Minot is the recipient of the 2020 AARP Andrus Award for Community Service – AARP's most prestigious volunteer award.

The award recognizes outstanding community service and symbolizes that individuals have the power and ability to make a difference in the lives of others. The award is given to one North Dakotan annually.

Because of the pandemic, Hildebrand received the award during a virtual event on Nov. 24. You can watch a recording of the event by going here: http://bit.ly/AndrusEvent.

Hildebrand volunteers for many organizations and events, including the AARP Foundation Tax-Aide program. She is a client facilitator and assists people with setting up appointments. She volunteers in a number of other ways including delivering meals to shut-ins for her church, and is a hospital volunteer.

"It means I get to visit with and talk to and be with people that are real and have very busy lives whether they are shut in now because of COVID or because of a health condition. I become a richer person by becoming involved with them."

"I still have my (car) keys and air in the tires, and I have the urge and the willingness to get out and do it!"

As the award recipient, Hildebrand has chosen the Ward County Historical Society to receive a $500 contribution from AARP in her name to go towards completion of the church at the Pioneer Village Historical Museum.

A panel of previous award recipients and AARP North Dakota volunteer leaders selected Hildebrand from among 11 nominations.

Others who were nominated for the 2020 Andrus Award are Keary Brager, David and Dorothy Green, Ray Perhus, Harold VanderBush, Bryan Hagen, and Michael and Marilyn Worner of Fargo; Marge Conley of Wilton; Diane Haugen of Hannaford; Madeline Heer of Bismarck; Dwight and DeeOn Mack of Mandan.