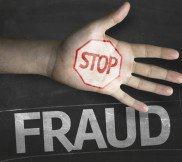 AARP has a group of volunteers from across the state who are trained to be "Fraud Fighters," and are willing to provide valuable presentations to help protect North Dakotans from fraud and scams.

The Fraud Fighters are equipped with resources and up-to-date information to help safeguard against identity theft and other scams.

Presentations include information on how to spot and avoid scams, how to protect yourself and your family, and what you should do if you think you've become a victim of a scam.

If you know of an organization or service club in your community that would be interested in offering a Fraud Watch Network presentation to alert people to scams and fraud, call 701-355-3643 or toll-free 866-554-5383, or email AARPND@aarp.org.

Members and nonmembers alike can sign up for the AARP Fraud Watch Network. You'll receive free email alerts with tips and resources to help you spot and avoid identity theft and fraud.

If you think you have fallen victim to a scam, call the AARP Fraud Watch Network Helpline at 877-908-3360 for guidance and support.