Have you ever stepped up to the cash register to pay for a new prescription or refill, and been shocked by a new outrageous price?

You aren't alone. Americans pay the highest prescription drug prices in the world.

That's why AARP ND is working hard on policy that will help seniors afford the prescription drugs they need. As part of  AARP's Fair Drug Prices campaign, we're asking older adults across the country to share their prescription drug receipts. In North Dakota that means that together, we can show our legislators the toll that persistently high prices take on their constituents.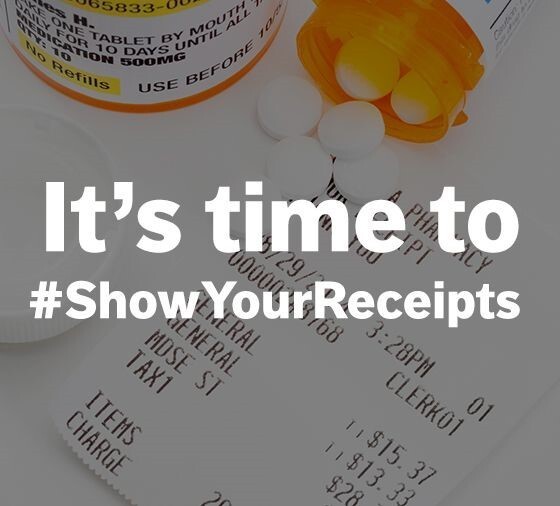 Do you have a prescription drug cost story? Know someone who does? In 2022, the North Dakota Interim Health Care Committee will meet again, and studying prescription drug prices is part of their work. Make sure they know that they need to consider how North Dakota can lower drug prices now. If you're sick of paying too much for your medications, show them your receipts! Don't have a receipt but have a story to share? That works too!

Here's how to help:

Click here and upload a picture with the hashtag #ShowYourReceipt
Include information about your monthly prescription drug bills and/or tell us how you or your loved ones are affected by high prescription drug prices.
Every action you take, every story we share, and every receipt collected makes a difference as AARP and our members keep pushing to ensure your voice is heard!