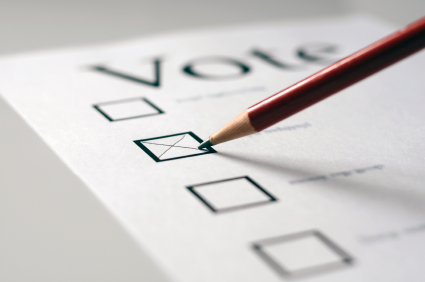 Due to rising Coronavirus concerns and the closure of polling locations, voting options for Ohioans have temporarily changed for the 2020 primary election. You now have the opportunity to vote-by-mail until April 28, 2020.

All registered voters will receive an informational postcard from Ohio's Secretary of State Frank LaRose with details explaining this year's voting process. Provided is a list of key items and directions to look over before requesting and mailing in your ballot.

Key Information:


To request an absentee ballot, you must have already registered to vote by February 18, 2020.
If you voted prior to March 17th, your ballot is secured behind double locks at your county board of elections and will be counted beginning April 28th, according to the Secretary of State's office.
Individuals with disabilities who require in-person voting and those who do not have a home mailing address may vote in person, but only on April 28. In addition to being limited to April 28, in-person voting will only be at boards of elections early vote centers, not at precinct polling locations.
Below are directions on how to request and fill out your absentee ballot. Please note that ballot request forms will not be sent to all registered voters automatically.

To request a vote-by-mail ballot:

Print and fill out an absentee ballot request form, also called an absentee ballot application, and mail it to your county board of elections.
If you do not have a printer available to you, please call your county board of elections and they will mail you the vote-by-mail request form directly.
According to the Secretary of State's office, voters who can't print their own form may also simply write the following information on a blank sheet of paper and mail it to their board of elections:

Full name
Date of birth
Full registration address including county
Address where ballot should be mailed if different from your registration address
One of the these: Ohio driver's license number, last four of your Social Security number or include a copy of an acceptable form of ID
State that "I'm a qualified elector and I'm requesting an absentee ballot for the March 17th Ohio Primary"
Indicate if you want a: Democratic, Republican, Libertarian or Issues only ballot (choose only one)
Sign it
Today's date
Phone number (optional, but suggested)
Email address (optional but suggested)
Your county board of elections must receive the ballot request form by April 25, 2020, but because of the shorter time period it is recommended you get this done as soon as possible.

Filling out your ballot:

Once you receive your absentee ballot in the mail, fill out the ballot and return it to your board of elections.
All ballots come with a prepaid postage envelope to return your ballot to your board of elections.
Returning your completed ballot:

Mail your completed absentee ballot to your county board of elections by April 27, 2020 (must be postmarked by this date), OR
Drop off your ballot to your county board of elections by April 28, 2020, at 7:30 p.m.
Additional questions can be answered by visiting VOTEOHIO.GOV or by calling 1-877-SOS-OHIO (1-877-767-6446).