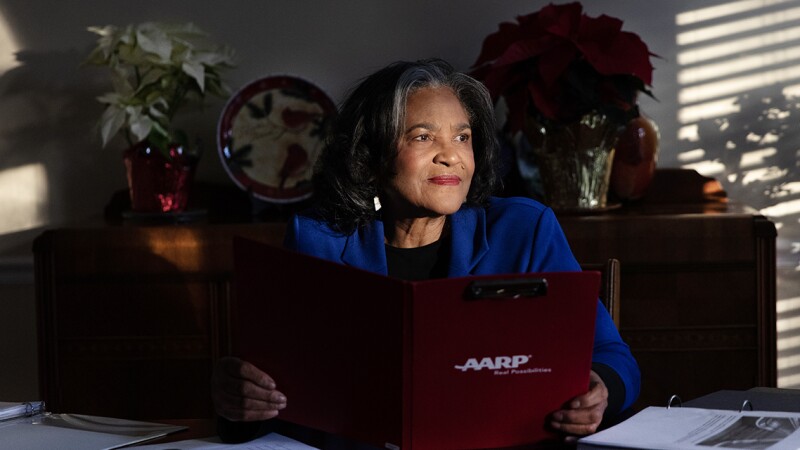 When city and county leaders decide what's best for their communities—from the type of housing allowed to bus service and park investments—AARP Ohio wants them to consider its 1.5 million members.

Its staff and volunteers plan to ramp up local efforts this year by sharing resources with politicians and community groups and by supporting worthy projects in towns and cities across the state.

"We want to help folks see what communities should be from a 50-plus lens," says Zach McCune, AARP Ohio's outreach and advocacy manager.

"Local advocacy complements AARP's state and federal work and can make a significant impact closer to home," he says.

For example, McCune anticipates working with several communities on age-friendly housing improvements. In Columbus, which joined the AARP Network of Age-Friendly States and Communities in 2015, AARP Ohio will be working with the AARP national office to conduct a code audit, looking for zoning changes that could encourage more housing types and greater neighborhood walkability.

Cuyahoga County became a member of the AARP network last year, joining Cleveland, its largest city. AARP plans to work with county leaders as they craft an action plan for housing, transportation and outdoor spaces.

In Franklin County, home to Columbus, county Auditor Michael Stinziano has worked with AARP on affordable housing and says he's open to improving services, such as informing older residents about homestead exemptions. While high property valuations have been a boon for many homeowners, the rise in property taxes has left some feeling pushed out of their neighborhoods.

Aging Ohio, new policies

Ohio's overall population is projected to grow by less than 1 percent by 2040, but the number of residents 60 and older is expected to increase by nearly 4 percent, to about 3 million, according to an Ohio Department of Aging report released in 2022.

Cincinnati joined AARP's age-friendly network in 2018. Rhonda Holyfield-Mangieri, an AARP volunteer from nearby Symmes Township, says cities need to align outdated housing policies with changing demographics and the desire of most older adults to live in their homes for as long as possible.

The retired human resources executive, 70, works with local leaders as a member of the Age Friendly Cincinnati Advisory Council's housing committee. She has found a receptive audience when talking about issues like accessory dwelling units, which are small houses or apartments that exist on the same property lot as a single-family residence.

"If I mention I'm an AARP volunteer, people perk up and want to hear," says Holyfield-Mangieri, who in 2021 won AARP Ohio's Andrus Award for Community Service, its top volunteer honor.

In addition to housing, other important local issues include making public transportation and outdoor spaces safe and useful for all ages, McCune says.

The timing for AARP Ohio's heightened efforts is opportune: Local governments still have access to federal funds from the American Rescue Plan and the Bipartisan Infrastructure Law.

To learn more about AARP's advocacy work in Ohio or to volunteer, go to aarp.org/ohio.

Sarah Hollander is a writer living in Cleveland.

Future of Housing: Meeting Accessibility Needs - AARP