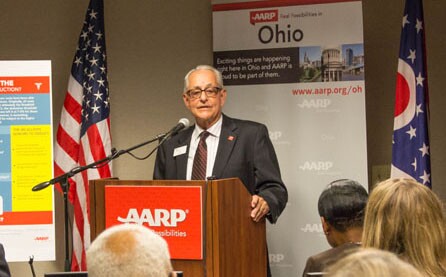 At AARP, we believe age and experience expand your possibilities. Through local lifestyle offerings, adult learning, community service and advocacy, AARP Ohio is your ally in discovering your "what's next!"

AARP Ohio is seeking a new Volunteer State President to help guide our work, act as an ambassador for AARP locally and lead our dedicated volunteers. With the State Director and in collaboration with other volunteers and staff, the State President is a partner in the AARP Ohio strategic state plan. The State President will be governed by the policies and procedures of AARP.

At AARP Ohio we strive to make our state a better and more desirable place to live for all as we work and age. The ideal candidate is actively engaged in the community and will open doors, provide the insights/guidance and hands-on work that will help us grow our impact and relevance locally, increase our volunteer corps in both number and diversity and make AARP the most relevant resource for the age 50+ and their families in Ohio.

For more information on the volunteer AARP Ohio State President responsibilities and qualifications and to apply, please go to our online application. Deadline for applications is September 29.