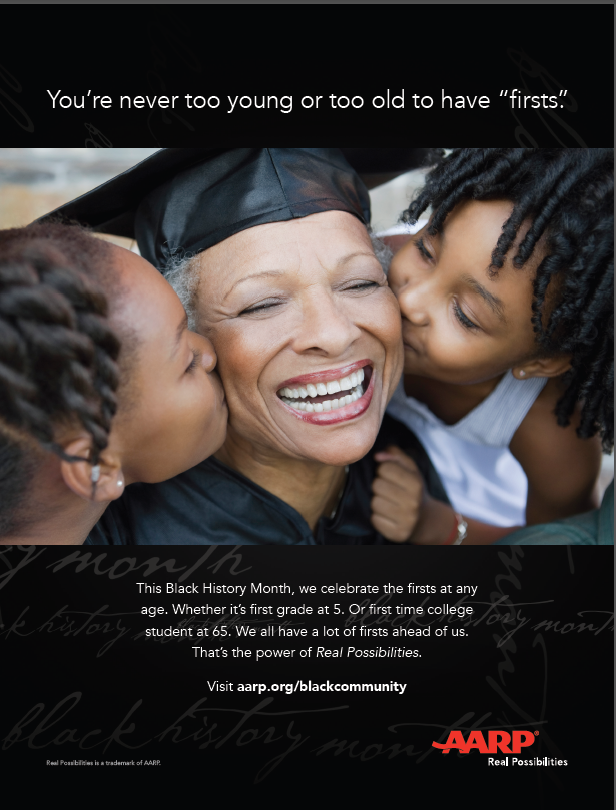 AARP OHIO CELEBRATES BLACK HISTOR Y MONTH

AARP Ohio will celebrate Black History Month from January to March, with a campaign highlighting the accomplishments and contributions of Ohio's African Americans/Blacks both past and present, beginning with remembering the life and legacy of Dr. Martin Luther King, Jr.

The theme for this year's observance recognizes and celebrates contemporary African Americans/Blacks who were the first to have achieved phenomenal accomplishments and helped show future generations how 'Real Possibilities' can be turned into realities.

Enjoy the following videos narrated by radio talk show host Lincoln Ware and learn about some of Ohio's own "firsts" in Black History:

Theodore M. Berry was the first black mayor of Cincinnati
Ella P. Stewart, from Toledo, was one of the first African-American female pharmacists
Dayton Dunbar High School was Dayton's first all-black high school – founded in 1935 and named after poet Paul Laurence Dunbar
Jesse Owens, the "Buckeye Bullet" was the first American track & field athlete to win four gold medals at a single Olympiad
Louis Stokes was the first black congressman elected in the state of Ohio
Visit www.aarp.org/blackcommunity and Celebrate Black History.

To learn more about the meaning and history of this holiday, please visit: The Origins of Black History Month .