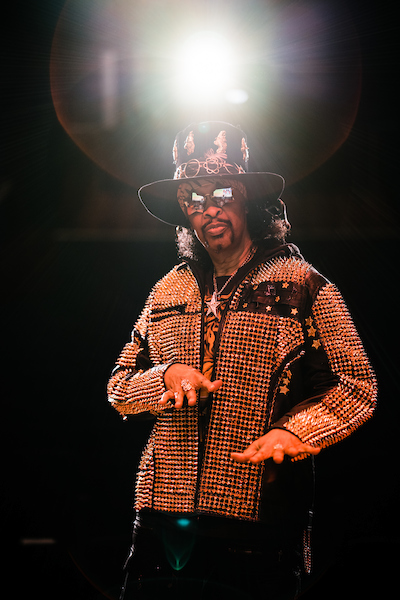 To answer your questions about voting by mail absentee, voting early or voting safely in person on Election Day, AARP Ohio is hosting a Virtual Voter Rally on our Facebook page to communicate crucial voting information, featuring a special musical guest!

If you're missing concerts right now, you won't want to miss this virtual experience – AARP Ohio will be celebrating our democracy through live music on Tuesday, October 13th at 7 p.m. ET with global funk superstar, Bootsy Collins.

Ohio's own Collins will be performing an original 2020 theme song as well as old favorites sure to get you smiling and motivated to vote in the upcoming Election. Attendees can also expect appearances from Ohio Secretary of State Frank LaRose, Ohio First Lady Fran DeWine, Ohio NAACP President Tom Roberts and many more!



In conjunction with our Protect Voters 50+ Campaign launched in early August, this event will mix fun musical performances with discussions about voting safely and efficiently in the 2020 Election. AARP is dedicated to providing voters with information on where the candidates stand on issues important to our members and their families, so they can make their own decisions.

Participation in this virtual event is FREE, but registration is encouraged. Click here to register.

You won't want to miss this fun-filled, exclusive opportunity! We hope to see you (virtually) soon.

AARP Ohio Virtual Voter Rally Promo