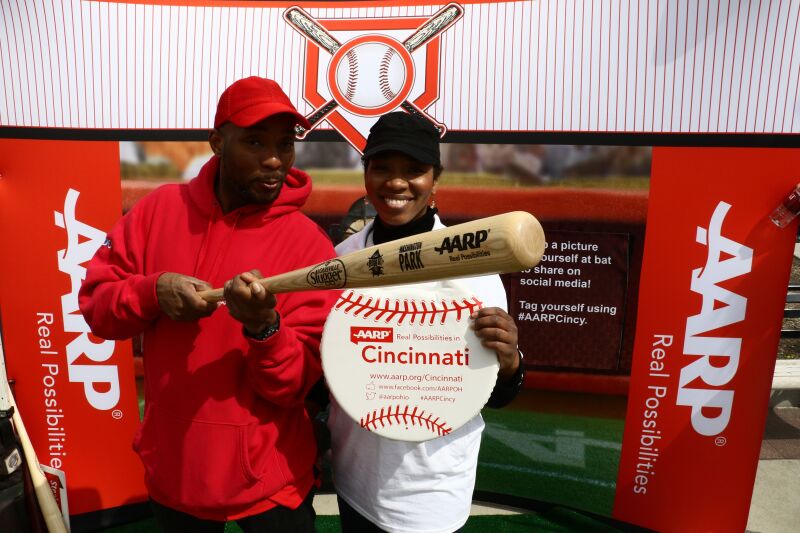 By Nicole Ware, Associate State Director, AARP in Cincinnati

Opening Day in Cincinnati was Monday, April 4, 2016 at Washington Park. AARP celebrated the unofficial holiday with members and fans in Washington Park where we hit a home run by preventing fraud and identity theft.

Several were surprised at their score after they took the "Are You an Easy Target for Scanners?" quiz. Those who joined the AARP Fraud Watch Network to get timely tips to fight fraud and identity theft received their choice of a free gift. To no one's surprise the AARP baseball seat cushion was the coveted favorite.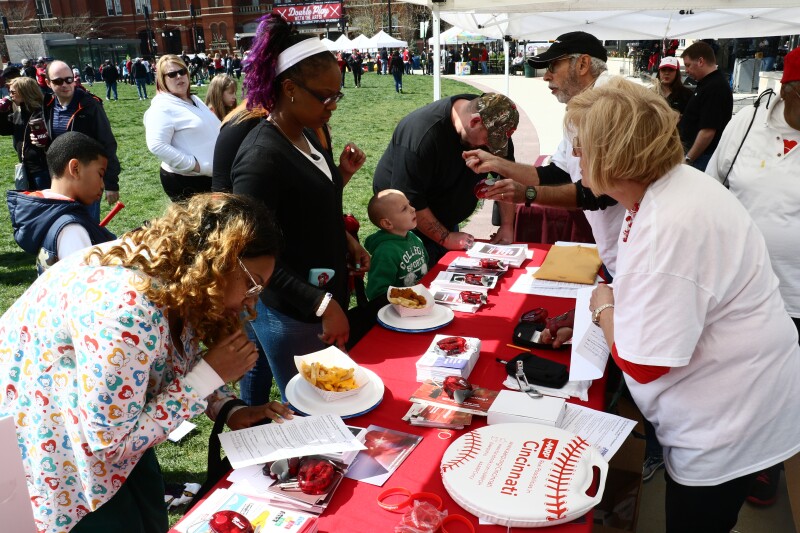 It was batter up for a police officer, adults and families alike as they took keepsake photos at AARP baseball backdrop. Volunteers were on hand to share information about fun and exciting events and discounts to rediscover their community with AARP.

AARP had fun with purpose helping each of us help all of us stop fraud and identity theft. For free resources and tips to protect yourself and your family from fraud and identity theft, join the AARP Fraud Watch Network.

The fraud fight continues at the AARP Shred Fest on Saturday, April 23. It's just another way we are helping you protect your identity and fight fraud.