Rhonda Holyfield-Mangieri has built on her successful career in the field of human resources. Throughout her retirement, she has kept active in supporting nonprofit organizations in Cincinnati, Ohio. Nominated by her friend and fellow AARP Ohio volunteer Belinda Larkin, Mangieri has been chosen as the winner of AARP Ohio's 2021 Andrus Award for Community Service.



In addition to volunteering with AARP Ohio for the past seven years, she gives her time, skill, and expertise to several other organizations. She is a part of numerous panels, committees, and leadership positions for the Cincinnatus Association. For International Friendships, Inc., she supports international students of the University of Cincinnati with the organization's planning, training, and human resources. She is a member of multiple teams and the Board of Directors for the FBI Cincinnati Citizens Academy Alumni Association. She also provides leadership development training for Accokeek First Church of God.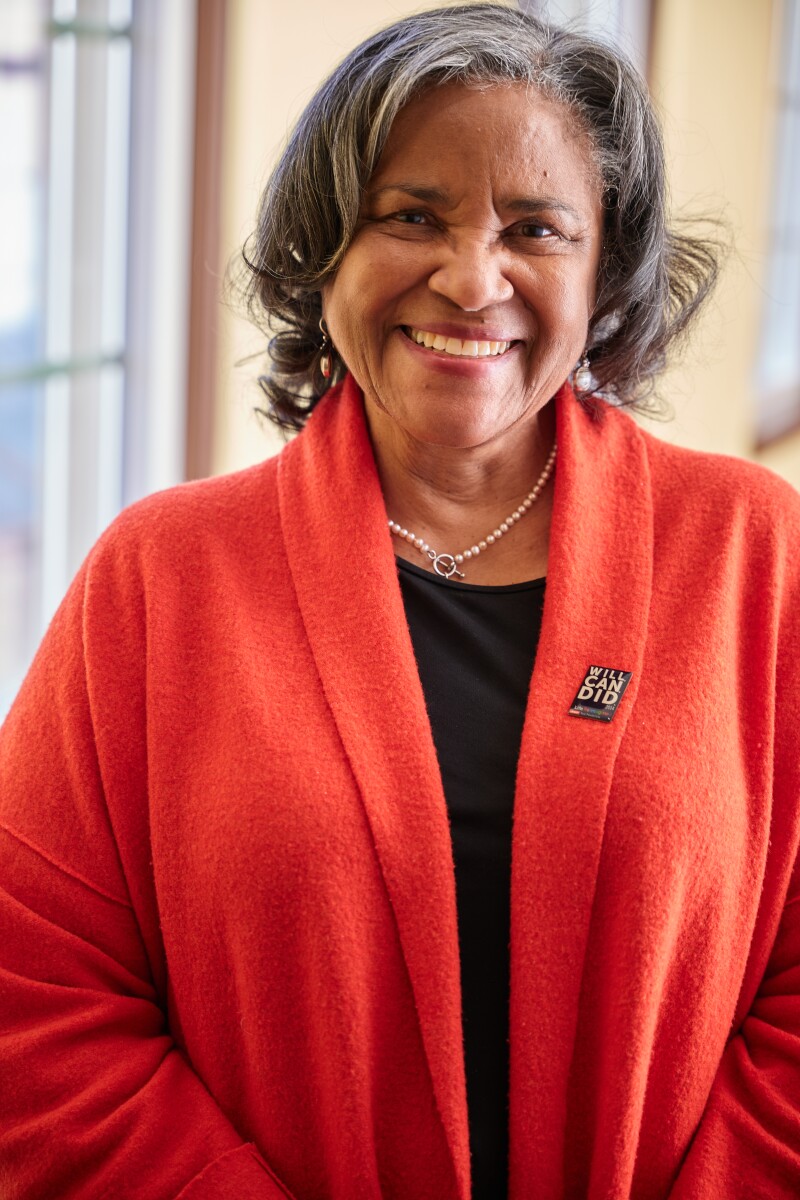 Outside of this work, she mentors a Cincinnati Public Schools principal. Pro-bono, she has provided over 50 individuals with resume and career help—many of whom are 40+ and returning to the workforce.

For over 20 years, she has volunteered at the Ronald McDonald House, an after-school program for the children of Price Hill, Montgomery Community Church, Millville Avenue Church, United Methodist Church, and her very own church. Her work has largely been involved with helping Hamilton County's homeless population.

Mangieri was also noted for her willingness to financially support causes she is involved with. In 2016, she helped found a donations program that not only involved feeding those in need, but sitting with and listening to them. She is also the creator of the Rev. Paul Maurice Holyfield Endowed Scholarship, in honor of her father, for one student per year.

Mangieri credits her father's graciousness, and the work of AARP's founder, Dr. Ethel Percy Andrus, as inspiration. Her father, who himself was an educator, said, "You are never too old to learn."

Through all her involvement, she has made a direct impact on the people of Cincinnati. Volunteer Larkin notes her ability to recruit new friends and members to be a part of her work and the organizations she supports.

Provided by AARP Ohio, she has donated her $1,500 to International Friendships, Inc, to further provide life-changing opportunities to international students in the United States. AARP Ohio congratulates Rhonda Holyfield-Mangieri on her award and continuing contributions to her community.