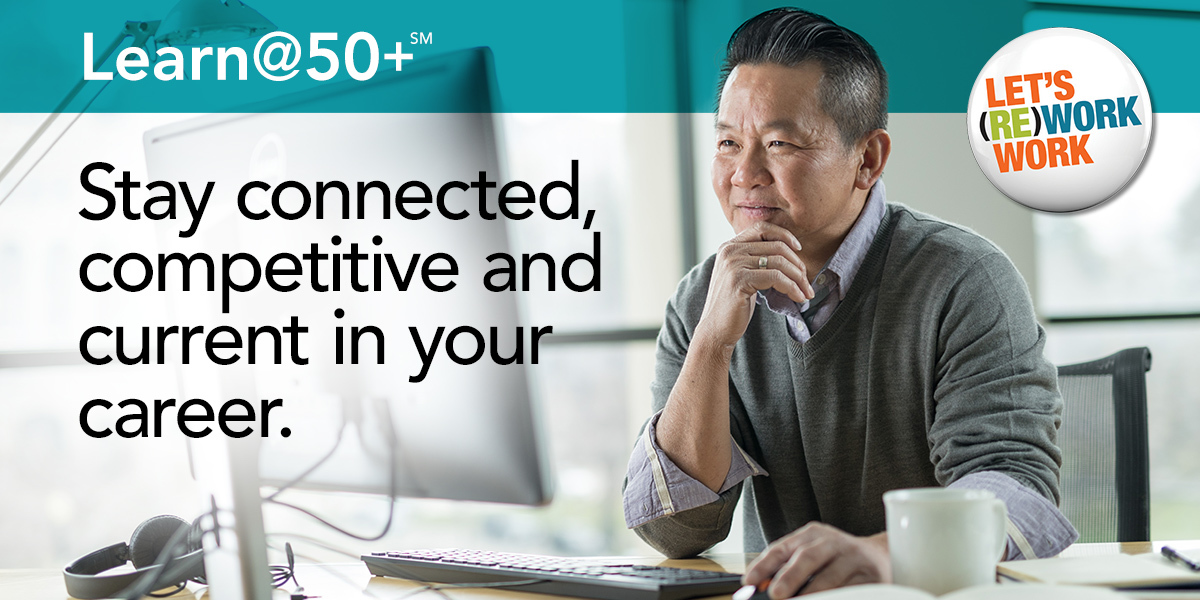 Our Two-Part Online Q&A Session Can Help You Stay Up-to-Date
Staying Connected, Competitive and Current in Your Career

Part 1: Wednesday, June 20, 2018, 7 – 7:30 p.m. ET

Part 2: Wednesday, June 27, 2018, 7 – 7:30 p.m. ET

From job search to daily job requirements, technology now plays a role in virtually every career. Have your skills kept pace?

Maybe you're looking to change careers or advance in your current job. Or perhaps you haven't had a job in a while and want to re-enter the workforce. Whatever your circumstances, improving your job search and workplace tech skills now can help you stay competitive and current in your career. AARP is here to help.

During out two-part online Q&A, you'll learn how technology can impact every part of your career, from job search to everyday work — and get tips to help you stand out from the crowd.

Part 1 focuses on Technology & Applying for Jobs. You'll learn about:

Navigating through Applicant Tracking Systems
Best practices for online resumes
Where to search online for jobs
Leveraging technology to re-career
Interviewing via video chat programs like Skype
Verbalizing and demonstrating tech skills to employers
Part 2 covers On The Job Technology. You'll discover:

Tech skills needed to stay competitive on the job
Ways to stay safe online
Organization and productivity tools
Why innovation can result in success
Creative thinking and problem solving
How to navigate changing workplace technologies
Register for these Q&A events today — and be sure to share them with family and friends so they can improve their skills, too. It's a great way to get ready for what's next in the workplace. You can even submit your own questions and tips in advance.

Click here to register today!