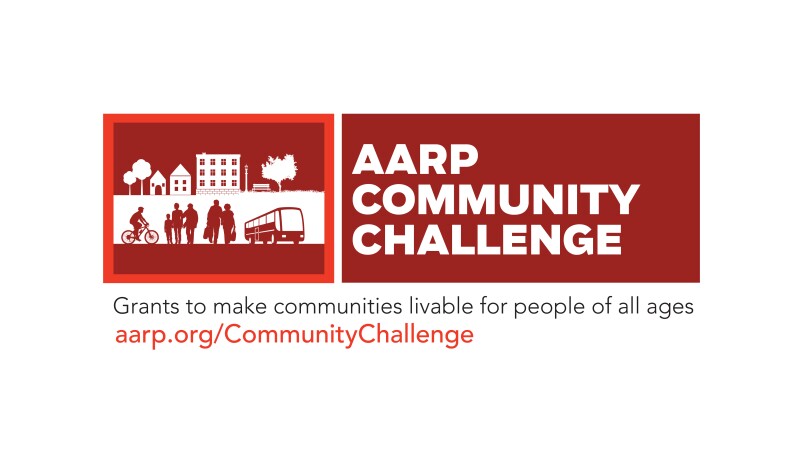 AARP Oklahoma announced four organizations will receive 2022 Community Challenge grants. These organizations are part of the largest group of grantees to date, with $3.4 million awarded among 260 organizations nationwide. Grantees will implement quick-action projects that help communities become more livable in the long-term by improving public places; transportation; housing; diversity, equity and inclusion; digital access; and civic engagement, with an emphasis on the needs of adults age 50 and over.

"AARP Oklahoma is committed to working with communities to improve residents' quality of life through tangible changes," said AARP OK State President Jim Randall. "We are proud to collaborate with this year's grantees as they make immediate improvements in their communities to jumpstart long-term change, especially for Oklahomans 50 and over."

Projects funded in Oklahoma include:


Nowata CAN, Inc. in Nowata, Okla. - This project will turn an unused alleyway into a community gathering place for all ages, focusing on ages 50 and above. Plans include ADA benches, tables and chairs, planters filled with flowers and herbs, lighting for evening events and a small stage.

The City of McAlester- The funds are earmarked for work with avid local pickleball players ages 50 and 50 to convert a tennis court at William P. Mullen Park into two pickleball courts.

The Town of Wellston- The grant will help renovate Wellston's community park area and include lighted ADA-compliant walking trails that promote exercise and health initiatives, specifically for those ages 50+. The town plans to provide shade coverings around age-friendly/ADA-compliant park tables, benches and games.

The Rook in Cheyenne, Okla. - This project will provide ongoing ADA-compliant updates to the Historic Rook Theatre, which serves as the community center. Funds will turn temporary wood wheelchair ramps into permanent wheelchair access to the lower level by installing a mechanical lift.

AARP Community Challenge grant projects will be funded in all 50 states, Washington, D.C., Puerto Rico, and the U.S. Virgin Islands. True to the program's quick-action nature, projects must be completed by November 30, 2022.
This year, AARP is bolstering its investment in affordable and adaptable housing solutions in response to the national housing crisis. With additional funding support from Toyota Motor North America, the program is also increasing its support of projects that improve mobility innovation and transportation options.

The grant program is part of AARP's nationwide Livable Communities initiative, which supports the efforts of cities, towns, neighborhoods and rural areas to become great places to live for people of all ages. Including the 2021 grantees, AARP OK has awarded 17 grants and $239,525 through the program to nonprofit organizations and government entities across the state since 2017.

Please view the complete list of grantees and their project descriptions at aarp.org/communitychallenge and learn more about AARP's livable communities work at aarp.org/livable.