AARP Oklahoma
All the news that matters for 50+ Oklahomans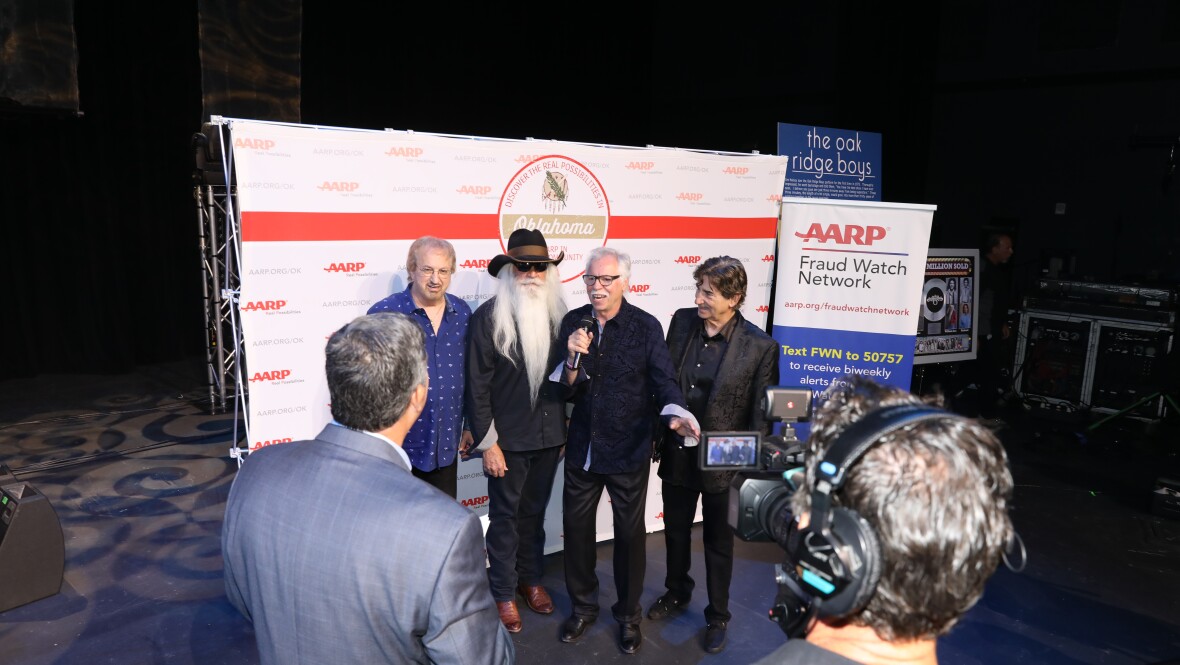 OCT 8, 2019
The announcement, made October 4, unveiled a new public service announcement by The Oak Ridge Boys. The PSA focuses on the dangers of elder fraud and the importance of education.
OCT 3, 2019
More than 900 people were in attendance as 52 distinguished elders were honored at the AARP Oklahoma 11th annual Indian Elder Honors celebration at the National Cowboy & Western Heritage Museum in Oklahoma City on Tuesday, October 1, 2019.
OCT 1, 2019
This Veterans Day and throughout the year, AARP Oklahoma salutes and celebrates veterans, their service and sacrifice. Please join AARP Oklahoma as we honor those who served by supporting Tulsa's Veterans Day parade—one of the oldest in the nation. This year marks the 101st anniversary of the parade, which will begin at 11 a.m. in downtown Tulsa on Monday, Nov. 11.
SEP 12, 2019
Gathering Place has gone to the dogs! Every Wednesday through October 30, 2019 is Dog Play Wednesday presented by AARP Oklahoma at Gathering Place. Bring your furry friend to the park and explore it together. Our tails are wagging just thinking about it! Please note, all dogs must be on a leash. Dogs are not allowed inside buildings or on the play equipment. Guests are responsible for cleaning up after their dogs.