AARP Oklahoma
All the news that matters for 50+ Oklahomans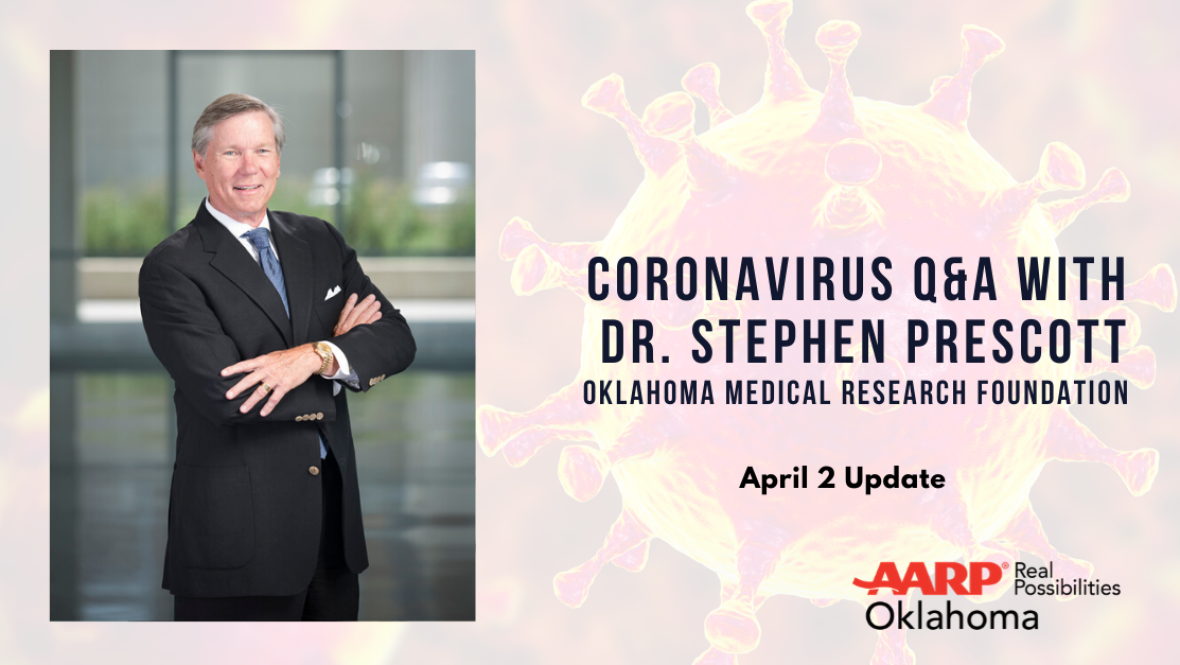 APR 2, 2020
Oklahoma Medical Research Foundation President Answers Your Covid-19 Questions
We may be isolated, but we don't have to be alone. AARP Community Connections is a new website that offers steps to find help – or give it – during the coronavirus pandemic. At a time when people are self-isolating, the website connects you to support in your community. It also enables you to join or organize your own online mutual aid group to stay connected, share ideas and help your family, neighbors and those most affected by COVID-19.

FEB 5, 2020
The program funds quick-action projects that help make communities better for all ages; Application deadline has been extended to May 15.
MAR 16, 2020
We're writing with an important message to let you know that we have canceled our external events until further notice. While convening events is a core part of our mission, we have changed our approach in light of the coronavirus (COVID-19) outbreak.