AARP Oklahoma
All the news that matters for 50+ Oklahomans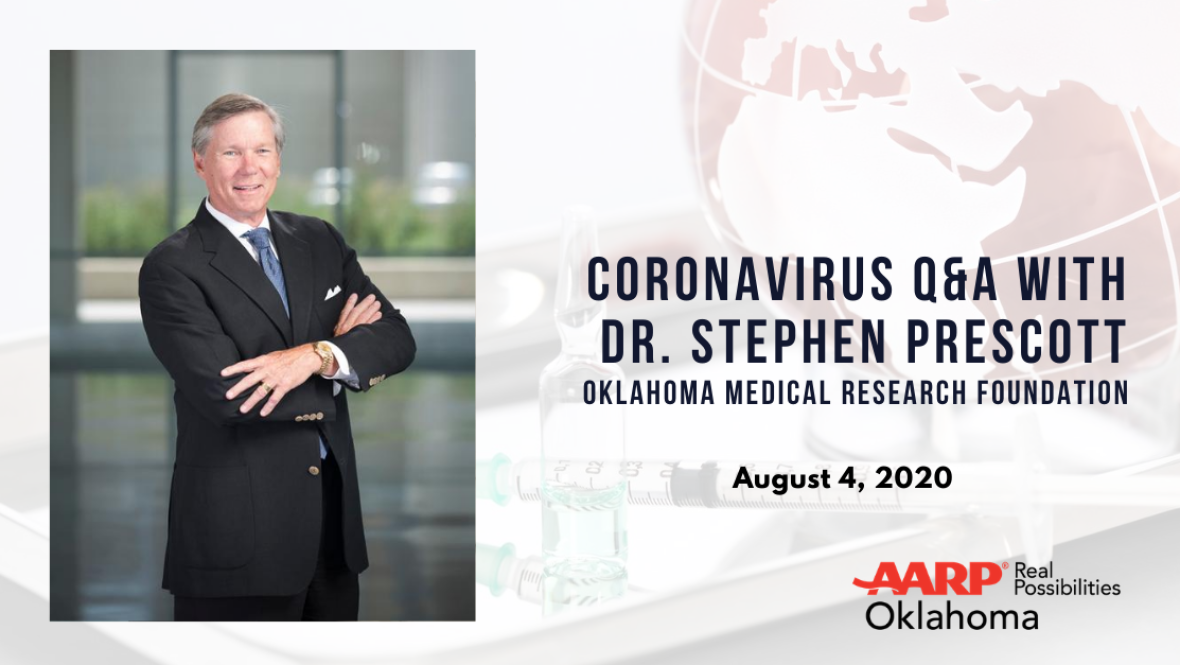 AUG 4, 2020
Dr. Stephen Prescott, Oklahoma Medical Research Foundation president, answers your medical questions about coronavirus and COVID-19.
AUG 11, 2020
Oklahoma está tomando medidas para ayudar a sus residentes a votar de manera segura desde sus hogares o en los centros de votación.
AUG 10, 2020
Join us for a free webinar series and learn how to see and stop scams, protect yourself from cyber crimes, and learn how to spot elder financial expolitation.
JUL 18, 2020
New for the 2020 Andrus Award – Three Honorees Receive Cash Awards for a Charity of Choice