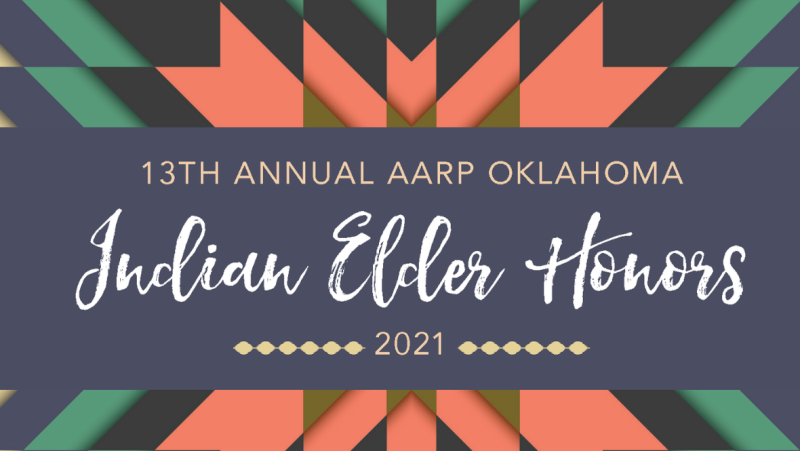 Forty-seven Native American elders from 23 Oklahoma tribal nations were recognized virtually at the 13th annual AARP Oklahoma Indian Elder Honors event on November 12, 2021. Honorees were selected based on their achievements, community service and impact. Since 2009, AARP Oklahoma has honored nearly 600 Native American elders from Oklahoma's 39 tribal nations.

Watch the virtual announcement HERE
AARP Oklahoma Indian Elder Honors 2021
AARP Oklahoma State Director Sean Voskuhl announced the 2021 AARP Oklahoma Indian Elder Honorees. Voskuhl said the honorees inspire others to become better curators of communities and cultures. "These honored elders are beacons of hope and inspiration and embody AARP's mission and vision, as they inspire others to serve," he said.

Voskuhl praised the elders' community service, which he said is well-known and well-documented for some, while others quietly exhibit devotion to their communities.

AARP Oklahoma honored teachers, veterans, artists, tribal leaders, culture preservationists and everyday heroes.

Click HERE to view the AARP Oklahoma Indian Elder Honors program with pictures and biographies.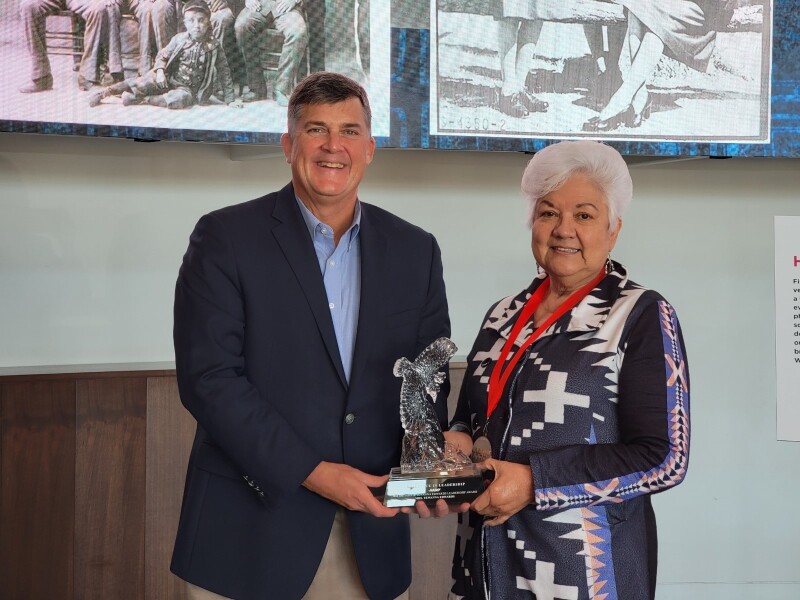 Tewanna Edwards, a Chickasaw Nation citizen and Choctaw descendant, was awarded the 2021 Dr. John and Tewanna Edwards Leadership award during the virtual ceremony. The award, named in recognition of Dr. Edwards in 2014, honors an individual whose contributions make a lasting, positive impact in Indian Country. Dr. Edwards died in 2014, but Tewanna Edwards continues his legacy with her community work. She is a strong advocate for American Indian and Alaska Native families with extensive community service work. She also currently serves as a Chickasaw Nation judicial peacemaker. Tewanna Edwards also serves on the AARP Oklahoma Executive Council.

As a part of the honoree recognition, AARP Oklahoma sent each honoree a specially curated celebration box that arrived during November, which is Native American Heritage Month. Contents included the 2021 AARP Oklahoma Indian Elder Honors medallion, program featuring the honorees' picture and biography, a gift card, sweetgrass braid, two tickets to the First Americans Museum and additional gifts from AARP Oklahoma.