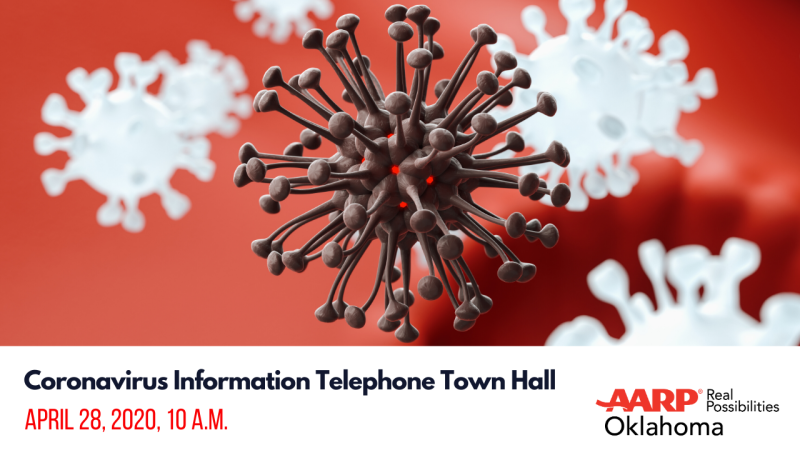 Please join AARP Oklahoma for a Coronavirus Information Telephone Town Hall at 10 a.m. on Tuesday, April 28, 2020. AARP Oklahoma State Director Sean Voskuhl and special guests U.S. Attorney Trent Shores and Oklahoma Medical Research Foundation President Dr. Stephen Prescott will answer your questions live.

We will share local updates and resources about the coronavirus outbreak. Also, we'll provide tips for how you can help stop the spread of the disease and stay safe. We will also discuss the latest frauds and scams, especially scams related to coronavirus, and what you can do to protect yourself from con artists.

Register for the telephone town hall HERE.