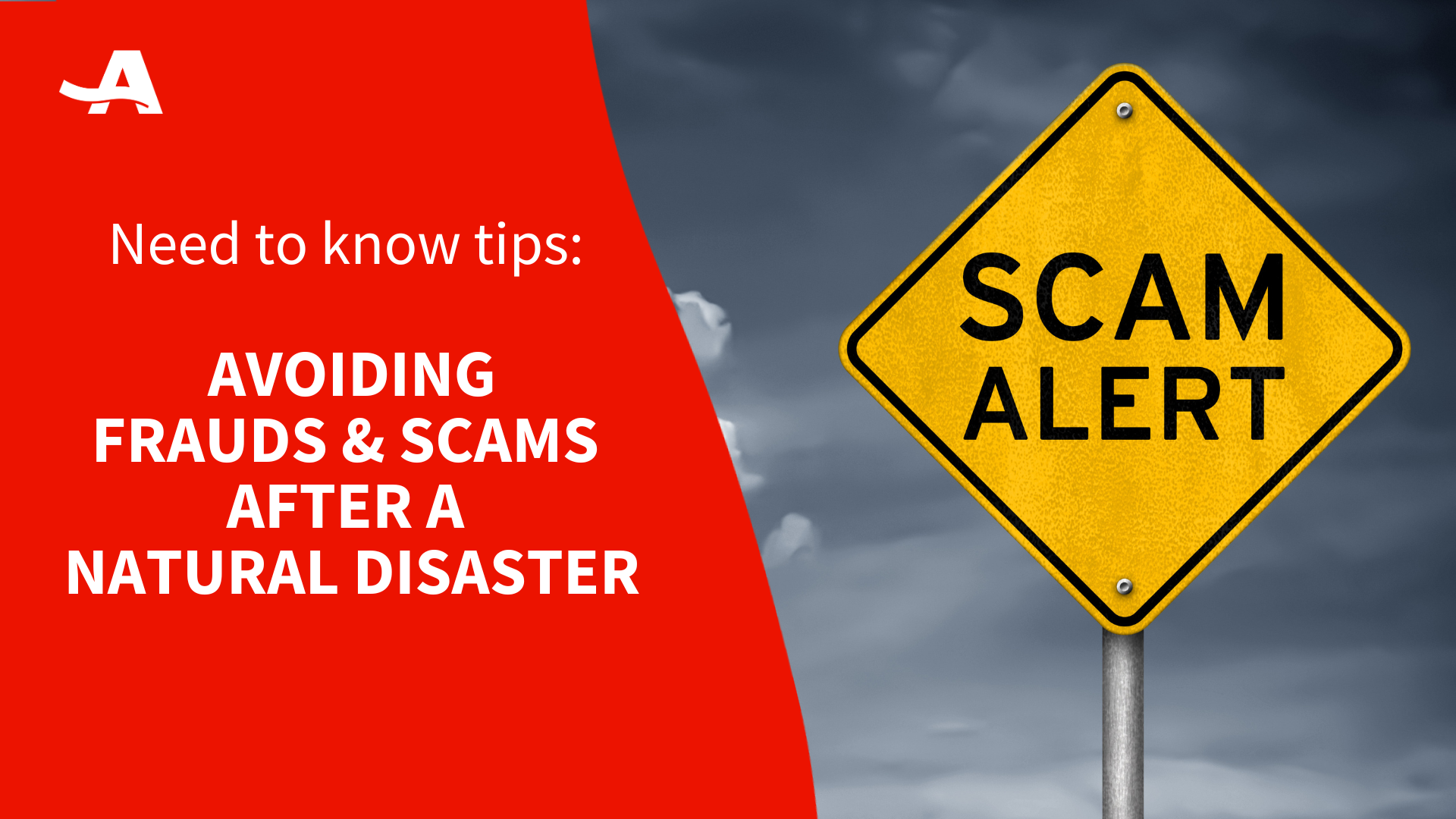 As we recover from recent severe weather, AARP Oklahoma wants to help you steer clear of lurking scam artists.

Rememer these important tips and advice on avoiding post-disaster scams from the AARP Fraud Watch Network:

If you choose to give a donation, choose wisely. The FTC offers guidance on how to avoid charity scams. This advice includes being aware of criminals' tactics, such as using names similar to legitimate charities and making "lots of vague and sentimental claims" with no specifics about how your donation will be used. Learn more about charity scams and our tips to stay ahead of the scammers HERE.
Be skeptical of anyone promising immediate clean-up and debris removal. Some may quote outrageous prices, demand upfront payment, but lack the skills needed — or have no intention of following through with the work. Before you pay, ask for identification, licenses and proof of insurance. Don't believe promises that aren't in writing.
Never pay by wire transfer, gift card or cash. And never make a final payment until the work is done and you're satisfied.
Guard your personal information. Only scammers will say they're some type of government official and then demand money or your credit card, bank account number or Social Security number.
Don't pay anyone to help you qualify for FEMA relief. Remember that FEMA does not charge application fees to apply for funds. If someone wants money to help you do so, it's probably a scam.
If you suspect that you've been targeted by a disaster-related scam, report it. Contact the Office of the Oklahoma Attorney General's Consumer Protection Unit HERE or by calling 1-833-681-1895.
The Oklahoma Insurance Department (OID) provides guidance for insurance claims and consumer inquiries. Click HERE to visit their website or call 405-521-2828.

Click HEREfor additional tips to avoid fraud in the wake of a disaster from the Oklahoma Attorney General.



For free help from AARP, call the AARP Fraud Watch HelpLine, 1-877-908-3360 (toll-free), or visit the AARP Fraud Watch Network HERE. AARP's Fraud Watch Network Helpline is a free resource for AARP members and nonmembers alike. Trained fraud specialists and volunteers field thousands of calls each month. Get guidance you can trust, free of judgment.