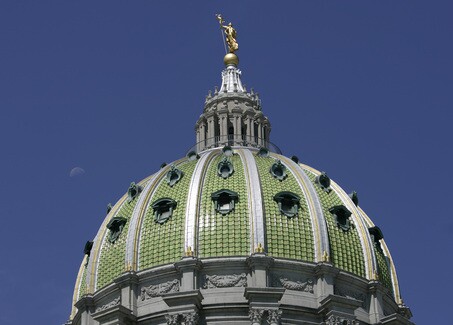 2013 PENNSYLVANIA STATE LEGISLATIVE PRIORITIES
AARP has more than 1.8 million members in Pennsylvania and enlists the help of hundreds of volunteers to advocate on issues important to the Commonwealth and its residents. AARP state legislative priorities are consistent with the public policies and priorities established by AARP's national Board of Directors. AARP Pennsylvania solicits feedback from members statewide and these priorities reflect that feedback

LONG TERM CARE: HOME AND COMMUNITY BASED SERVICES

Protect and expand funding for key long term care programs, especially those providing services that help seniors remain in their homes and communities.

A study by AARP, the Scan Foundation and the Commonwealth Fund ranks Pennsylvania 39th in our support of Home and Community Based Services (HCBS) alternatives to nursing home care.
The Pennsylvania Lottery funds programs which allow Older Pennsylvanians to remain independent and avoid placement in nursing homes, which are twice as expensive as HCBS alternatives.
More than $1 Billion has been shifted from Lottery-funded HCBS programs to nursing homes in the last five years. The proposed 2103/14 budget shifts another $309 million in lottery funding to the Medicaid Nursing Home Budget.


UTILITIES

Oppose efforts to deregulate local landline telephone service in Pennsylvania.
Oppose efforts to change the manner in which electric default service providers purchase power, a change which would result in higher rates for Pennsylvania consumers.
Default service providers currently purchase power for re-sale to consumers through a standard plan that offers electricity at the lowest reasonable cost. Removing the lowest reasonable cost provision would result in higher rates for customers.


PENSIONS

Ensure that any proposed changes to the state pension system protect current retirees and offer current and future employees guarantees of a secure retirement system.
The current defined benefit system offers a sound investment for taxpayers, while a proposed 401K system would provide lesser benefits that cost taxpayers more money to provide.


TRANSPORTATION

Support a comprehensive solution for our declining transportation infrastructure while also ensuring the current and future transportation needs of older Pennsylvanians are addressed in ways which allow communities to become more livable for all ages.

The shared ride program, funded by the state lottery, offers older Pennsylvanians, particularly in rural areas, opportunities to remain at home and in their communities while still having access to shopping and physician services.