Heading to the Flower Show? So are we!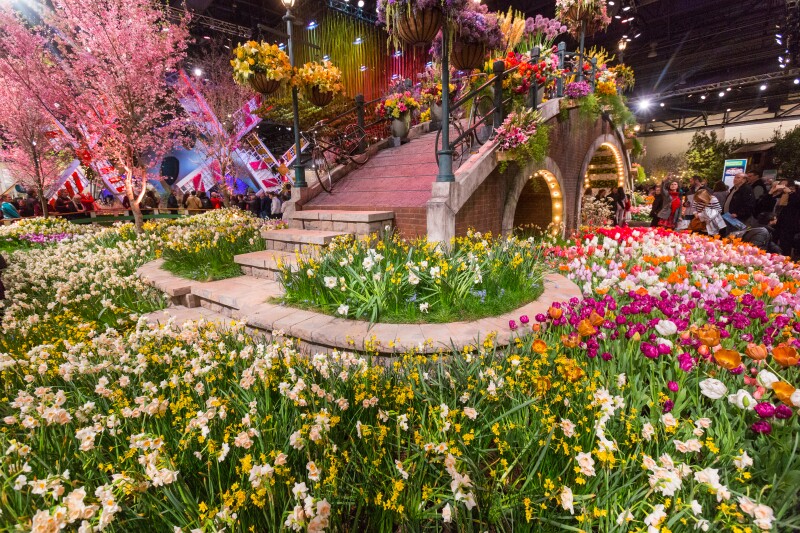 AARP Pennsylvania is excited to be heading to the 2018 PHS Philadelphia Flower Show from March 3 - March 11. Join AARP staff and volunteers at the Flower Show to learn about what we're doing in your local community!
We'd love to see you at the Flower Show! If you happen to plan your trip for March 10 - March 11, you're in for an exciting experience! AARP is proud to unveil a brand new, interactive exhibit at the 2018 Flower Show!
The AARP Block Party will take place at the 2018 PHS Philadelphia Flower Show on March 10 - March 11. Our exhibit space will offer interactive elements including an augmented reality experience, a social media art mosaic, and a prize wheel. Along with these fun activities, AARP will be asking attendees to make a wish in our Wishing Well. We will be handing out AARP 'coins' to participants and for every coin tossed into the well, $2 will be donated to the William Way LGBT Community.
To sweeten the deal, AARP members and guests can use the promo code PFS2018 to receive a discount on tickets purchased online.*
This is not an AARP event. Any information you provide to the host organization will be governed by its privacy policy.
* Discount applied to up to 4 people on a single order.