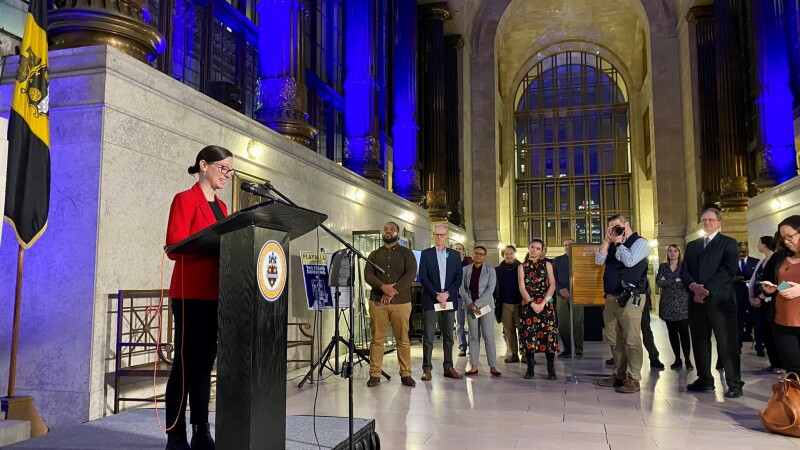 During Black History Month and year-round, AARP recognizes the members, volunteers and partners who give back to our communities.

AARP is collaborating with the City of Pittsburgh throughout February, showcasing the life and works of American playwright August Wilson. A Pittsburgh native son, Wilson won acclaim from literary and theater critics for his plays portraying the African American experience in the 20th century.

Working in partnership with the University of Pittsburgh Library System – which has acquired Wilson's archive – the City of Pittsburgh will present to spotlight Wilson's life.

A monthlong display in the City-County Building's grand lobby will feature a variety of photographs, playbills, handwritten notes, play materials, other memorabilia and an interactive activity.

Online content through February will feature interviews with individuals who knew the playwright personally and professionally, photographs and highlights of memorabilia on display downtown.

On Monday, February 6, 2023, AARP Pennsylvania Associate State Director Colleen Cadman and AARP volunteer Prevan Roberson joined in the exhibit's opening reception.

Located in the City-County Building's grand lobby, the event featured remarks from the Mayor's Office, the Director of the University Library System, the Outreach and Engagement Curator of the August Wilson Collection, and the Taylor Allderdice High School student who created the exhibit. Individuals who knew Wilson personally and professionally were also present.

The "Highlights from the August Wilson Archive" exhibit will celebrate the life of one of the most critical voices in modern theater. The Pittsburgh native is best known for his American Century Cycle, a collection of 10 plays, 9 set in his hometown, that span decades.