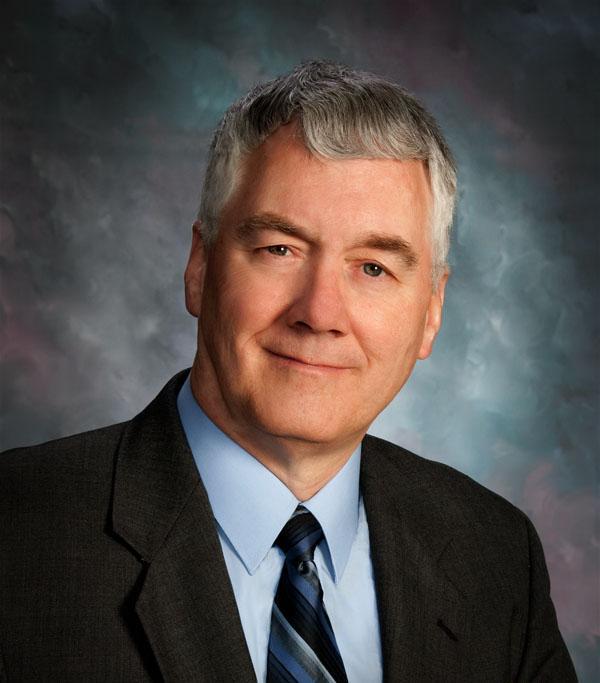 AARP Pennsylvania's first Executive Council meeting of 2013 recently took place in Harrisburg, PA under the leadership of State President Jim Palmquist. The predominately volunteer council will work with the state office to guide strategic priorities and objectives consistent with AARP's national strategic framework and within AARP's policies set by the AARP National Board of Directors.

Some of the major responsibilities of the Executive Council will be to engage in prioritized activities within the state, involving members, volunteers and other organizations that will help to further the goals of AARP Pennsylvania. Council members were in agreement to actively advocate on issues important to the Commonwealth and its residents such as Medicaid Expansion, Senior Hunger, Home and Community Based Services, Utilities, Pensions and Transportation. " AARP works on issues that make life better for 50+ Pennsylvanians and their families in the communities where they live," said Palmquist. "We will be working with legislators and state officials from both sides of the aisle to address these key issues impacting older adults." Presenting to the council was Elaine Ryan, National VP, State Advocacy & Strategy for AARP. Among other key issues, Ryan shared ways in which AARP offices across the country are supporting efforts to expand Medicaid under the Affordable Care Act and to preserve financial security for the forgotten middle class.



"Chosen for their skillset and industry experience, the AARP Pennsylvania Executive Council members serve a vital role in expanding the advocacy and outreach opportunities available to our members and their families across the state," said Rawle Andrews, Esq., AARP Regional Vice President. "We are extremely honored to have such an insightful team with us and we look forward to the work of 2013." AARP Executive Council members include:



Jim Palmquist, (State President), of Allentown was appointed State President for AARP of Pennsylvania in 2012. His professional experience includes a diverse business career with experience in computer systems, naval aviation, sales, logistics and teaching as an Adjunct Professor for prestigious universities. Before his appointment as State President for AARP Pennsylvania, Palmquist served as a volunteer leader for the Lehigh Valley region.

Carl Bailey, of Philadelphia, was appointed as a member of the Executive Council in 2009. An award-winning small businessman and community advocate, Bailey is the President and CEO of JC Neckware and Scarves in Philadelphia. He serves on the Board of Directors for local organizations, including Alpha House Inc., Alpha Phi Alpha Fraternity Incorporated. Before joining the Executive Council for AARP, Bailey served on AARP Pennsylvania's Long-Term Care Task Force.



Barbara Bush, of Pittsburgh, was appointed as a member of the Executive Council in 2012. Bush is a past recipient of the AARP Andrus Award for Community Service, the association's most prestigious volunteer award. Her professional experience includes a successful career in corporate finance for major for-profit companies such as JC Penney. Before joining the Executive Council for AARP, Bush served as a volunteer lead for the Western Pennsylvania region and has led the largest team of volunteers in the state. She also heads AARP's Presents for Patients program in the greater Pittsburgh area, bringing gifts to more than 1,200 long-term care residents annually during the Christmas holidays.

Irwin "Sonny" Popowsky, of Philadelphia, was appointed as a member of the Executive Council in 2013. Popowsky was recently honored by the General Assembly of Pennsylvania for his 33 years of service in

the Office of Consumer Advocate. Appointed as Pennsylvania's Consumer Advocate, Popowsky is a nationally recognized expert on public utility regulation and has served on numerous national and state boards, such as the Board of Trustees of the North American Electric Reliability Council. He also served on the Board of Directors of the North American Energy Standards Board (NAESB) and is a member of the Keystone Energy Board.



About AARP

AARP is a nonprofit, nonpartisan organization, with a membership of more than 37 million, that helps people turn their goals and dreams into real possibilities, strengthens communities and fights for the issues that matter most to families such as healthcare, employment security and retirement planning. We advocate for consumers in the marketplace by selecting products and services of high quality and value to carry the AARP name as well as help our members obtain discounts on a wide range of products, travel, and services. A trusted source for lifestyle tips, news and educational information, AARP produces AARP The Magazine, the world's largest circulation magazine; AARP Bulletin; www.aarp.org; AARP TV & Radio; AARP Books; and AARP en Español, a bilingual news source. AARP does not endorse candidates for public office or make contributions to political campaigns or candidates. The AARP Foundation is an affiliated charity that provides security, protection, and empowerment to older persons in need with support from thousands of volunteers, donors, and sponsors. AARP has staffed offices in all 50 states, the District of Columbia, Puerto Rico, and the U.S. Virgin Islands. Learn more at www.aarp.org/pa.

Follow AARP Pennsylvania on Facebook www.facebook.com/AARPPA and on Twitter @AARPPA