Created in 2002, AARP Movies for Grownups® celebrates films with a special relevance to 50+ moviegoers throughout the year in AARP's award-winning multimedia channels: AARP The Magazine; online at www.aarp.org/movies; on radio; at events; and more.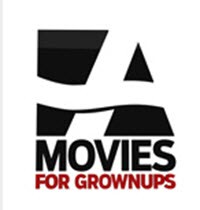 Just recently, AARP in Philadelphia held a Movies for Grownups event at the Rave Cinemas Theater with a free pre-release screening of the new film "And So It Goes", starring Diane Keaton and Michael Douglas.
"And So It Goes" is an uplifting comedy about realtor Oren Little (Douglas) who's life is turned upside when his estranged son suddenly drops of a granddaughter he never knew existed. Clueless about how to care for the nine-year old, he pawns her off on his lovable neighbor Leah (Keaton) and tries to resume his life uninterrupted. However, Oren stubbornly learns to open his heart – to his family, to Leah, and to life itself.
Attendees at the Movie for Grownups screening were able to enjoy this film and meet AARP PA staff, volunteers, and fellow AARP members. Also, they were able to learn more about AARP and the benefits of being a member.
If you want like more information on receving free movie invites OPT-IN now by providing your email address at www.aarp.org/yes2emailPA you will be among the first to know about Movie for Grownups screenings, as well as other amazing entertainment, travel, and restaurant discounts, useful health and fitness advice, and updates about important social issues.
You can even customize what newsletters we send you based on your interests. So opt-in today and get the whole picture.
OPT-IN NOW – Visit www.aarp.org/yes2emailPA