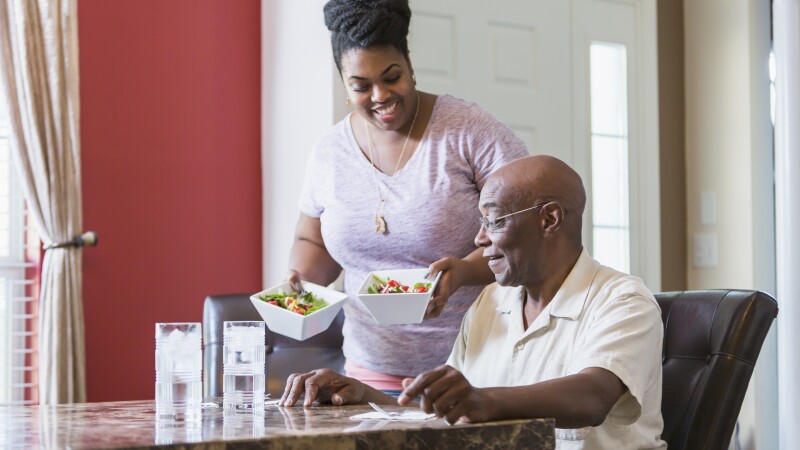 FOR IMMEDIATE RELEASE:
December 14, 2021

CONTACT:
Teresa Osborne, tosborne@aarp.org, 717-237-6482


Dole Caregiver Fellows from Pennsylvania share their caregiver stories
Harrisburg, PA – AARP Pennsylvania and the Elizabeth Dole Caregiver Fellows hosted a panel discussion on Tuesday, December 14, 2021, highlighting four Dole Fellows and their stories of becoming caregivers for their loved ones.

Elizabeth Dole Foundation Fellows are active military and veteran caregivers from across the nation who are carefully selected each year to represent the Dole Foundation in a formal capacity, including advocacy, sharing their stories, and connecting other caregivers with information and resources.

For the past several years, AARP has partnered with the Dole Foundation. This partnership has included creating the Respite Relief Program for Military and Veteran Caregivers nationwide in February 2021. This free program grants family caregivers access to no-cost, short-term assistance to help those caring for wounded, ill or injured veterans or service members at home.

"Most family members do not even realize that they are caregivers," said Bill Johnston-Walsh, State Director, AARP Pennsylvania. "We were honored to partner with the Dole Foundation to shine the light on these amazing Dole Caregiver Fellows."

The four Pennsylvania Dole Caregiver Fellows at the panel discussion were April Mulvey, Georgette Wenton, Melissa Swire, and Robert Grier, all of whom care for a family member. Each shared their caregiver stories and explained how they go about connecting caregivers in their communities with resources, information, and assistance. More assistance information can be found at aarp.org/caregiving.

Across the country, more than 5.5 million veteran and military family caregivers have been caring for loved ones through the COVID-19 pandemic, taking on more responsibilities along with increased worry, stress, and anxiety.

Research from AARP and the National Alliance for Caregiving finds that many caregivers believe services like respite care would be helpful, though use of these programs remains low. Just 14% report having used respite care, though 38% feel it would be helpful (up from 33% in 2015), according to Caregiving in the U.S. 2020. AARP has long recognized the special challenges faced by military and veteran caregivers and is a proud member of the National Coalition of Military Caregivers, a broad coalition of leading public, private, nonprofit, labor and faith organizations assembled by the Dole Foundation to address the gaps in support for military and veteran caregivers.

The Dole Foundation's Respite Relief Program offers care assistance provided by CareLinx – a qualified in-home respite care provider – and national outreach support by AARP, the U.S. Department of Veterans Affairs (VA), and Wounded Warrior Project (WWP). Veteran and military caregivers can apply online at https://hiddenheroes.org/respite to receive 24 hours of respite care to help with activities of daily living, such as cooking, grocery shopping, housekeeping, bathing, and medication reminders.

###

About AARP

AARP is the nation's largest nonprofit, nonpartisan organization dedicated to empowering people 50 and older to choose how they live as they age. With a nationwide presence and nearly 38 million members, AARP strengthens communities and advocates for what matters most to families: health security, financial stability and personal fulfillment. AARP also produces the nation's largest circulation publications: AARP The Magazine and AARP Bulletin. To learn more, visit www.aarp.org, www.aarp.org/espanol or follow @AARP, @AARPenEspanol and @AARPadvocates, @AliadosAdelante on social media.