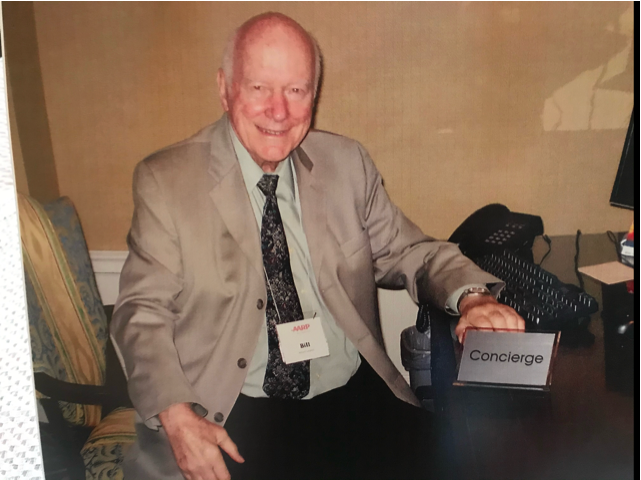 Harrisburg, PA – Bill Campbell of Pittsburgh has been selected by AARP, the nonprofit organization for people 50 and older, to receive the 2020 AARP Pennsylvania Andrus Award for Community Service -- the Association's most prestigious and visible state volunteer award for community service.

Named for AARP founder Dr. Ethel Percy Andrus, the award recognizes outstanding individuals who are making their communities better in ways that are consistent with AARP's mission, vision and commitment to volunteer service, and who inspire others to volunteer. The award was formally presented to Campbell at a virtual event attended by AARP volunteers statewide.

Bill Campbell has served as a volunteer for the AARP Tax-Aide program for more than 35 years, including spending the last 20 years as regional coordinator for Allegheny and Washington Counties. In his role, he has trained more than 900 volunteers to help provide free tax assistance to low income and older adults. For many years, he has co-chaired the AARP Allegheny County volunteer team that includes community service volunteers and representatives from local AARP Chapters.

For a decade, Campbell has been the AARP representative to the annual North Hills Martin Luther King Breakfast event that awards a scholarship to a student who emulates Dr. King's values. He is also very active with Juniata United Methodist Church in Altoona, where he serves as a Sunday school teacher, head usher and financial secretary.

"This award acts as a symbol to the public that we can all work together for positive social change," says AARP Pennsylvania Volunteer State President Joanne Grossi. "Bill Campbell is a true role model and inspiration for so many volunteers throughout Western Pennsylvania, making him a particularly worthy recipient of this award."

AARP's commitment to volunteer service can be traced back to the life and vision of founder Dr. Ethel Percy Andrus. From the beginning, her motto, "To serve, not to be served," has shaped AARP's community service efforts at the national, state and local levels. Andrus Award winners are nominated by their peers and the award recipient is chosen by a special committee of AARP Pennsylvania volunteers and community partners.