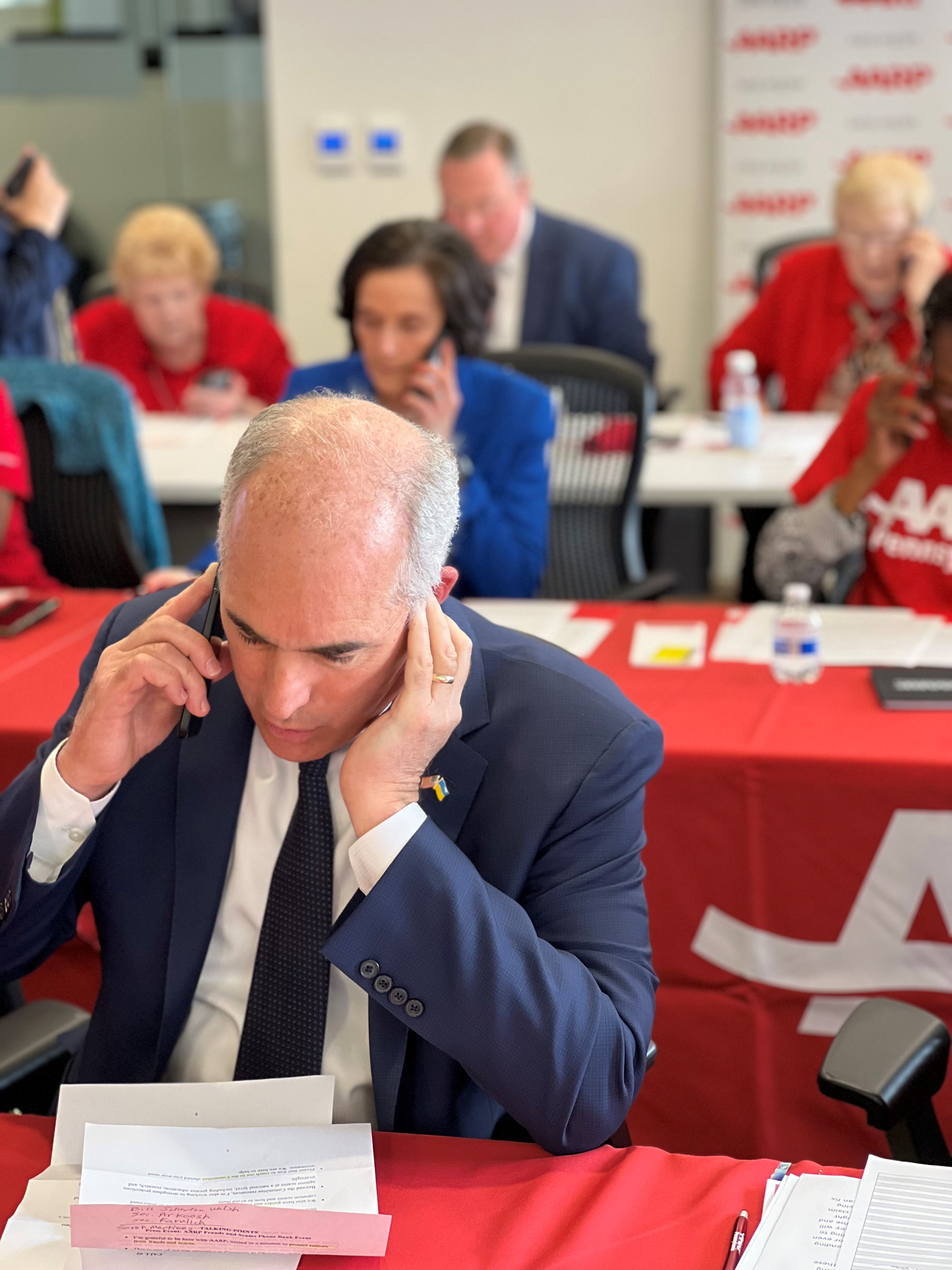 For Immediate Release: May 19, 2023
Contact: TJ Thiessen, tthiessen@aarp.org, 202-374-8033

AARP Pennsylvania turns the tables on con artists in 'Reverse Boiler Room'

Philadelphia, PA - AARP Pennsylvania volunteers lit up the phone lines today as part of a "Reverse Boiler Room," dialing thousands of older Pennsylvanians to arm them with the information they need so they can be on the alert and protect themselves and their families from certain scams.

They were joined by U.S. Senator Bob Casey, Pennsylvania's Secretary of Aging Jason Kavulich, and Acting Secretary of Human Services Valerie Arkoosh in reversing a long-time favorite tactic of con artists, whereby instead of hearing from crooks, Pennsylvania residents heard from trained volunteers on how to protect themselves from fraud and identity theft.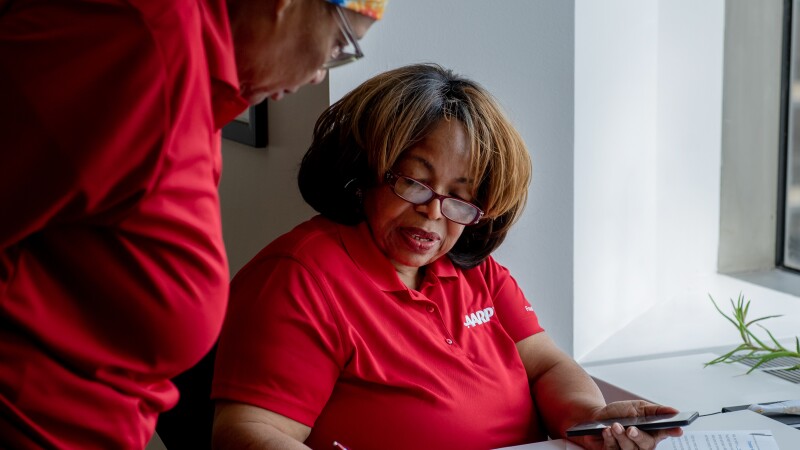 AARP_Philadelphia233-2.jpg
DORICEARDEN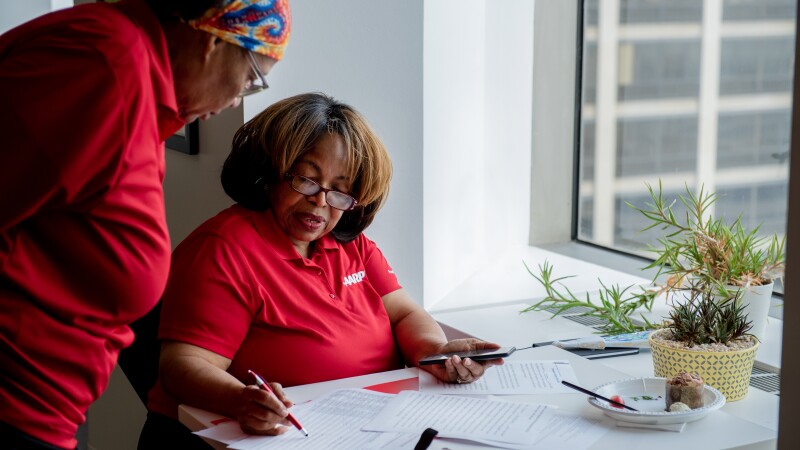 AARP_Philadelphia233.jpg
DORICEARDEN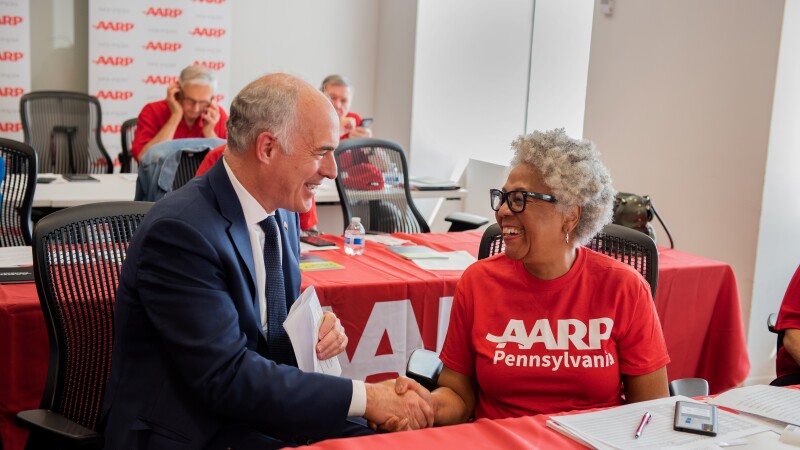 AARP_Philadelphia176.jpg
DORICEARDEN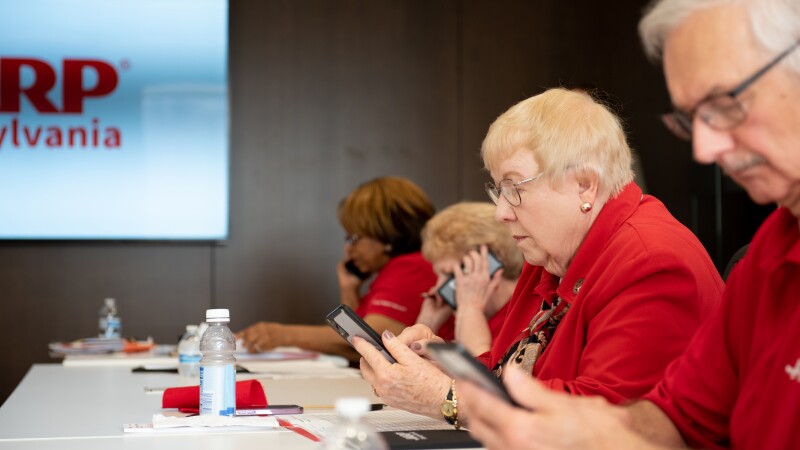 AARP_Philadelphia119.jpg
DORICEARDEN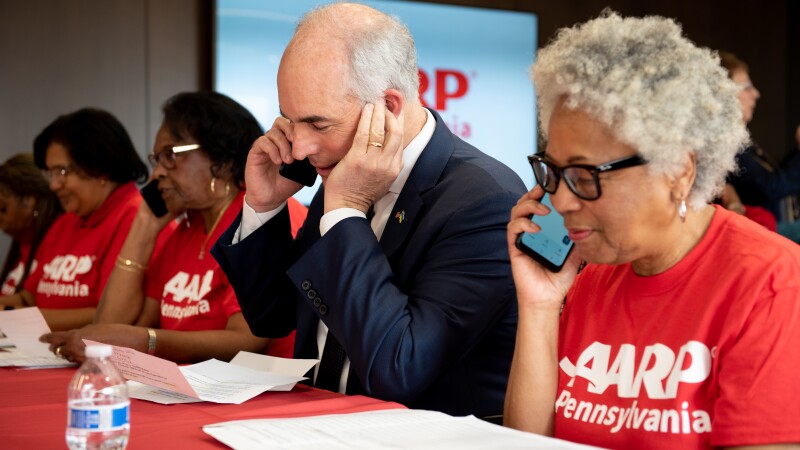 AARP_Philadelphia133.jpg
DORICEARDEN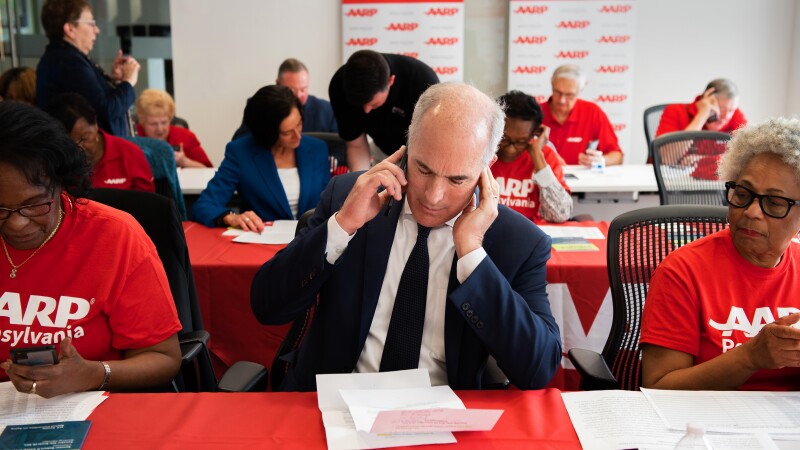 AARP_Philadelphia136.jpg
DORICEARDEN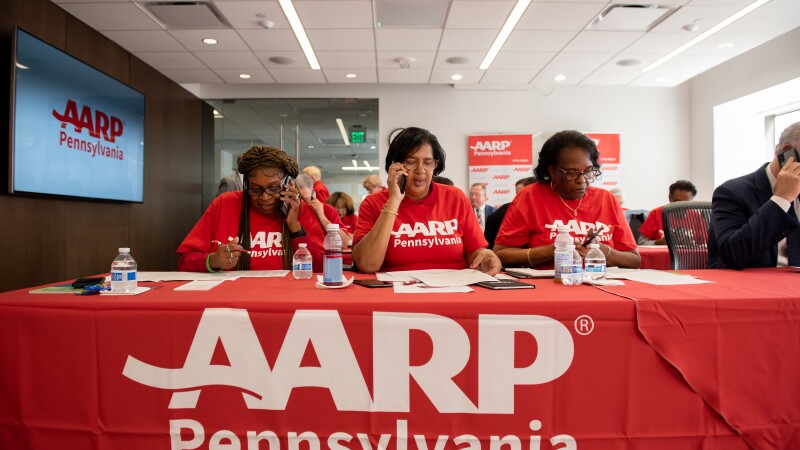 AARP_Philadelphia172.jpg
DORICEARDEN
AARP_Philadelphia056.jpg
DORICEARDEN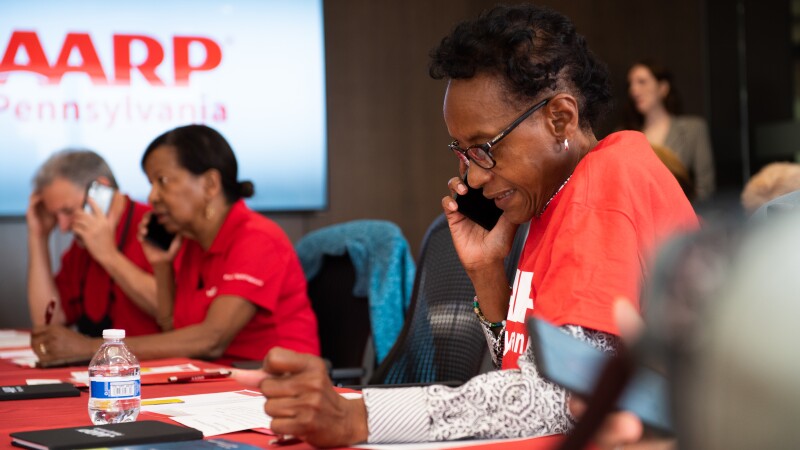 AARP_Philadelphia117.jpg
DORICEARDEN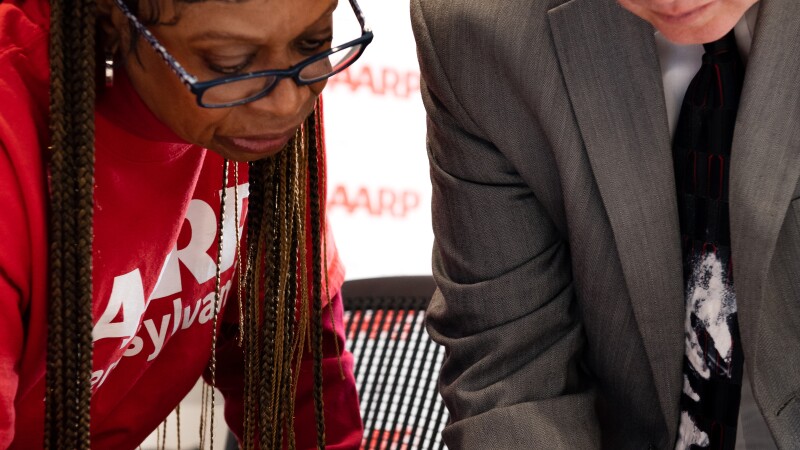 AARP_Philadelphia217.jpg
DORICEARDEN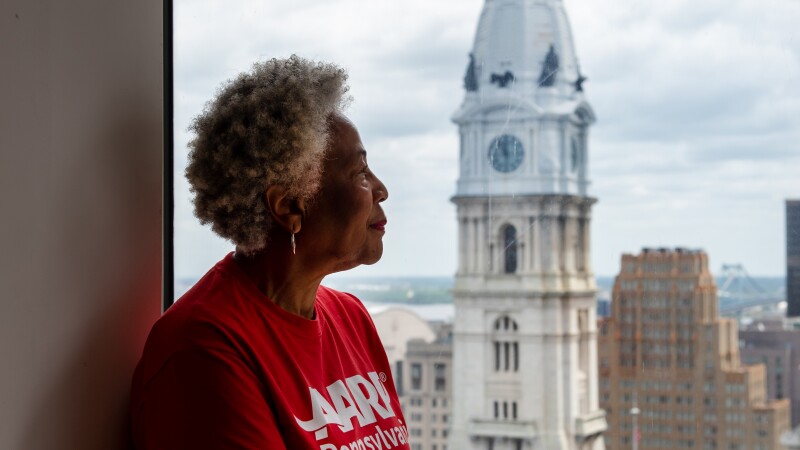 AARP_Philadelphia223.jpg
DORICEARDEN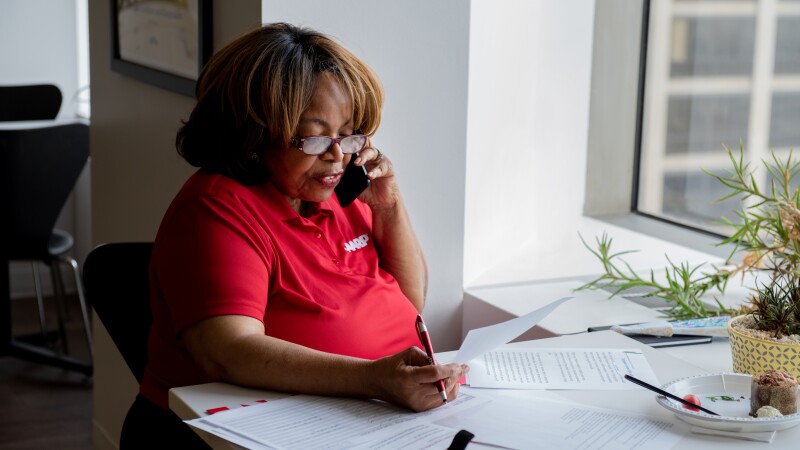 AARP_Philadelphia235.jpg
DORICEARDEN
"Every year, more and more Pennsylvanians are victimized by fraudsters and scammers," said Bill Johnston-Walsh, state director of AARP Pennsylvania. "And, once the money is gone, it is nearly impossible to recover. The best defense is for people to be informed about the various forms of consumer fraud happening daily – whether over the phone, the internet, your email, your mailbox, or even at your front door. That is why today we turned the tables on scammers, arming Pennsylvanians with the information they need so they know how to spot a scam and stop a scam."

Impostor scams generally start with an unsolicited phone call, email, text or social media message. Fraudsters impersonate people and organizations you would ordinarily trust or at least hear out. The most common pose, accounting for 40 percent of impostor reports to the FTC, involves government agencies such as Social Security, Medicare or the IRS.

Impersonating police officers, federal agents, the IRS, tech, online shopping, or financial service companies, scammers use their "authority" to scare a person into paying them. Or they pretend to be a friend or loved one in trouble who needs money.

"Today, I was grateful to join AARP in Philadelphia to ensure Pennsylvania seniors know every tool at their disposal to prevent unscrupulous actors from stealing their hard-earned savings. This includes the Aging Committee's annual Fraud Book, a valuable resource with information about the most common scams that seniors report to the Committee's Fraud Hotline, and how best to prevent them. One of my top priorities in Congress is protecting older adults against frauds and scams, and I'll keep working to make sure seniors stay protected," said Senator Casey, Chairman of the U.S. Senate Special Committee on Aging.

"I am pleased to stand today with Senator Casey, Acting Secretary Arkoosh and other public servants and advocates who have done so much important work in the area of fraud and scams prevention," said Secretary of Aging Jason Kavulich. "Indeed, to protect older adults and their significant assets, we must form a united front to make sure they have the information they need to prevent themselves from being exploited. We must work to share information and resources across systems; the information gaps are where scammers can flourish. I applaud Bill Johnston-Walsh, Teresa Osborne and all the fine advocates at AARP for creating an event that shines a light on a favorite scamming tactic and empowers older adults to fight back."

"The Department of Human Services administers programs that provide life-sustaining supports – essentials like food, health care, and more. These are core to our daily wellbeing, and unfortunately, can be a subject for people looking to scam others," said DHS Acting Secretary Val Arkoosh. "Please know that DHS will never text or call looking for personal information, and any outreach from my agency will direct Pennsylvanians to update their case through official channels like our COMPASS website. If you receive assistance through DHS, please stay vigilant to protect yourselves and these critical services."

The AARP Fraud Watch Network is a free resource for all. Fraud Watch equips consumers with up-to-date knowledge to spot and avoid scams and connect those targeted by scams with our fraud helpline specialists, who provide support and guidance on what to do next. AARP also advocates at the federal, state, and local levels to enact policy changes that protect consumers and enforce laws.

The event was hosted by Benefits Data Trust, a Philadelphia-based nonprofit that provides assistance over the phone to help tens of thousands of older Pennsylvanians apply for low-cost prescription drugs and other critical support.

To report a scam, please call local law enforcement. For help from AARP, call 1-877-908-3360 or visit the AARP Fraud Watch Network at www.aarp.org/fraudwatchnetwork.

####

About AARPAARP is the nation's largest nonprofit, nonpartisan organization dedicated to empowering people 50 and older to choose how they live as they age. With a nationwide presence and nearly 38 million members, AARP strengthens communities and advocates for what matters most to families: health security, financial stability and personal fulfillment. AARP also produces the nation's largest circulation publications: AARP The Magazine and AARP Bulletin. To learn more, visit www.aarp.org, www.aarp.org/espanol or follow @AARP, @AARPenEspanol, @AARPadvocates and @AliadosAdelante on social media.