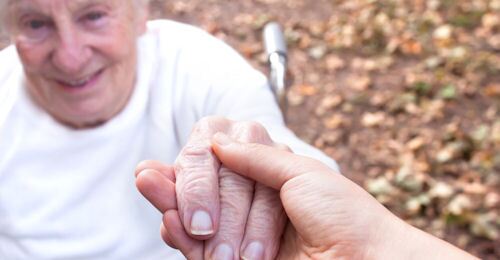 It is only in the giving of oneself to others that we truly live. - AARP Founder, Dr. Ethel Percy Andrus
The holiday season is approaching, and AARP Pennsylvania is raising the awareness of our long term care residents across the state that may be overlooked during this time of year.
AARP volunteers distribute more than 2,000 gifts annually to long term care residents across the state, and this year we need your help in the Philadelphia region!
PRESENTS FOR PATIENTS®, a community outreach program operated by St. Barnabas Charities partners with AARP to bring holiday cheer and gifts to local nursing home and personal care home residents. This season, we will be visiting local nursing home residents in Philadelphia to help patients combat the loneliness they often feel during the holidays.
Consider donating these needed items for the creation of holiday gift packages:
NEW ITEMS NEW OR GENTLY USED ITEMS
Personal Care Toiletries (travel size) Ball Caps
Socks (Ladies and Men) Robes
Hair Accessories (Ladies) Purses
Slippers Lap Robes
Puzzle books Stuffed Animals
Gift Wrapping Items (ribbon, papers, stickers,etc) Sweatshirts (Ladies and Men)
For more information call or email Lola Fields at 267-825-9923 or lfields@aarp.org
Items need to be received by November 26, 2013. Please mail or bring items to:
AAPR Pennsylvania
1650 Market Street
Suite 675
Philadelphia, PA 19103