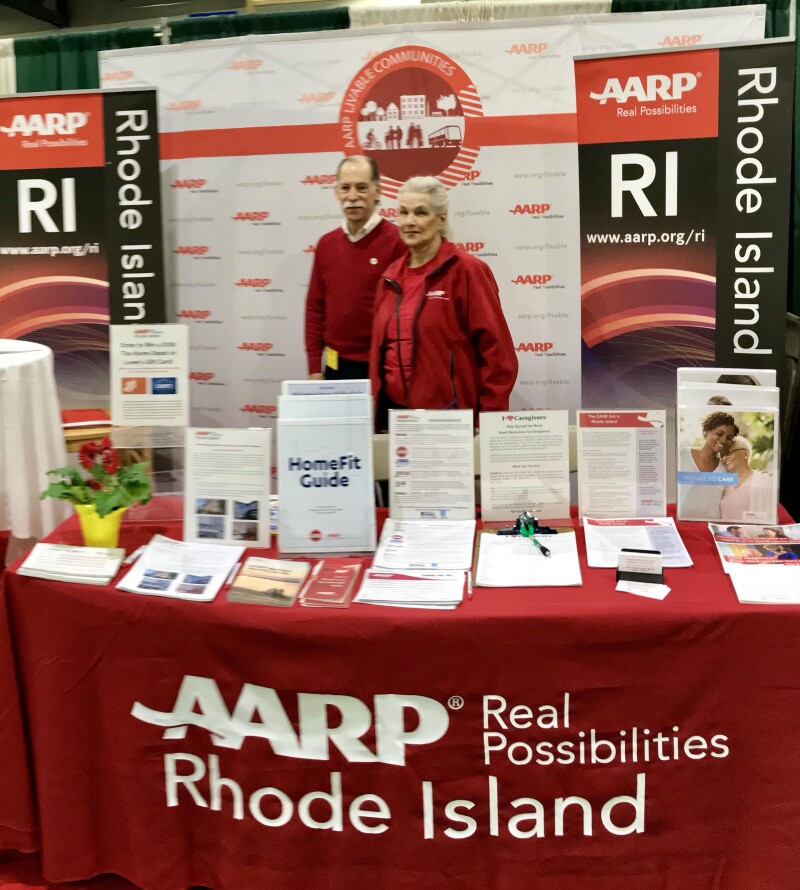 At the upcoming RI Home Show (April 4-7, at the Rhode Island Convention Center), the main attraction will be a four-room age-friendly model home, sponsored by AARP Rhode Island.

The organization is looking for volunteers to work in shifts, giving tours, demonstrating the home's latest aging-in-place features, distributing materials and sharing AARP Rhode Island's advocacy story.

AARP Rhode Island supports the state's 134,000 caregivers through its State House advocacy, including championing passage of the CARE Act, and provides many resources on aging in place, caregiving, home modification and other topics.

Volunteer training sessions will be held Thursday, March 21, from 10:30 a.m. to noon, at the AARP State Office, 10 Orms St., Providence. Parking is free, and refreshments will be served.

Registration is required. Sign up at aarp.cvent.com/RIHome

Show or call 877-926-8300 for more information.