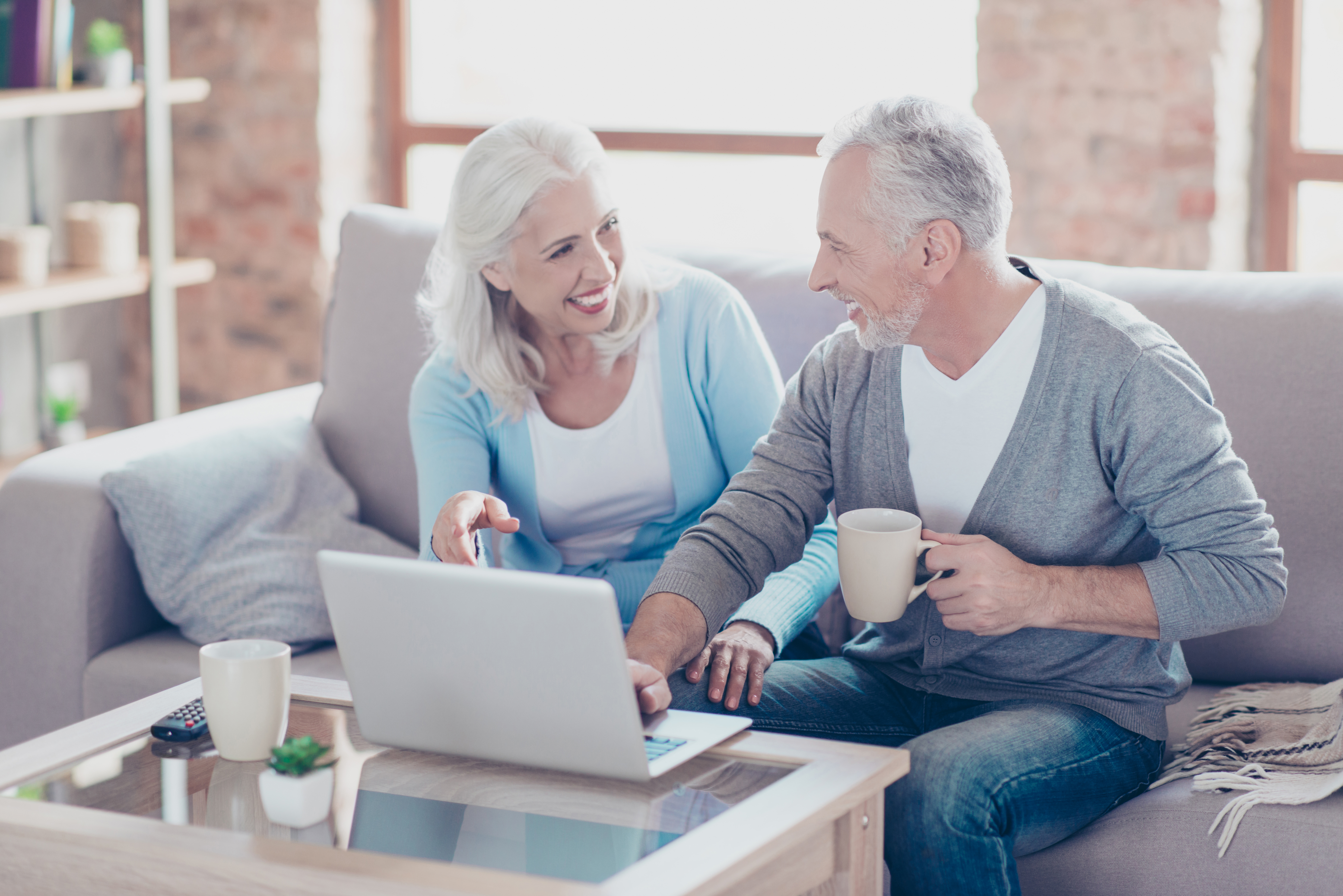 Catch Us Live! Click here to discover and register for upcoming AARP Rhode Island events
AARP RHODE ISLAND REPLAY EXPRESS
All Livable Communities Webinars
All URI Master Gardener Webinars

NEW! AARP Rhode Island Virtual Gardening - Fall '23 Edition


Part 1 URI Master Gardener Cheryl Keller talks about growing, preserving and using garden herbs in your kitchen. Watch.

Part 2 Cheryl has tips for putting your gardern to bed for the winter. Watch.

Part 3 We wrap up our Fall 2023 URI Master Gardener series with tips on care for holiday plants. Watch.


AARP Rhode Island Virtual Gardening - Spring '23 Edition
Part 1 The series begins with tips on how an organic gardening approach can boost your growing season. Volunteer Shirley Harris hosts the hour. Watch.

Gift Card Scams
Watch out! Scam artists who ask for gift cards to pay in advance for a phony service or product, help a friend or colleague in need, or pay a fake phone or utility bill are up to no good. Our April 13th guests: Rhode Island Attorney General Peter Neronha and Kathy Stokes from the AARP Fraudwatch Network. Listen to the recording.

COVID Update

Our February 16th guest was Dr. Philip A. Chan, Consultant Medical Director, Rhode Island Department of Health, and Associate Professor in the Department of Medicine at Brown University. Listen in.

Cutting Home Energy Costs
Joining AARP Rhode Island State Director Catherine Taylor to discuss ways you can lower home energy expenses are Karen Bradbury and Steven Chybowski from the Rhode Island Office of Energy Resources. Fast-forward below to 2:20 for the start of the call. Listen.

The Inflation Recovery Act how it will affect drug prices, Medicare and Rhode Island families.
A December 2022 AARP Rhode Island tele-town hall featuring all four members of Rhode Island's Congressional Delegation – Senators Reed and Whitehouse and Representatives Langevin and Cicilline -- together to answer questions about. Listen.

How Music Can Help Improve Memory and Mental Health.
December 8, 2022. Watch.

An AARP Rhode Island tele-town hall on Medicare Open Enrollment with Maria Cimini and Christine Anderson from the Rhode Island Office of Healthy Aging.
October 13, 2022. Listen.

Walk, Run, Ride, Roll: Building Complete Streets for a Thriving Community
August 9, 2022. Watch.

An AARP Rhode Island tele-town hall with US Senator Jack Reed
August 1, 2022. Listen.

Be Ready to Vote! AARP Rhode Island 2022 election webinar with Rob Rock, Director of Elections, RI Secretary of State's Office.
July 14, 2022. Watch.

AARP Rhode Island tele-town hall on age-friendly housing options with Danielle Arigoni, AARP Director of Livable Communities - Government Affairs.
May 12, 2022 Listen.

"Thinking Outside the Four Walls: Age-Friendly Housing Ideas for How and Where You Want to Live" drew an enthusiastic live audience.
April 25, 2022, Keynote speaker Danielle Arigoni from AARP Livable Communities and a local expert panel discuss your options for aging in community in ways you choose. Catherine Taylor hosts. Watch.

AARP Rhode Island tele-town hall with RI Attorney General Peter Neronha and Amy Nofziger, Director of Victim Support, AARP Fraud Watch.
April 14, 2022. Listen.

AARP Rhode Island COVID tele-town hall with Dr. Elizabeth Goldberg, Brown University.
March 31 12, 2022 Listen.

AARP Rhode Island Virtual Gardening - Fall '23 Edition
Part 1 URI Master Gardener Cheryl Keller discusses growing, preserving and using garden herbs in your kitchen? Watch.


AARP Rhode Island Virtual Gardening - Spring '23 Edition

Part 1 The series begins with tips on how an organic gardening approach can boost your growing season. Volunteer Shirley Harris hosts the hour. Watch.
Part 2 Tips on creating bountiful, back-saving raised gardens and container gardens. Watch.
Part 3 Supercharge your garden. Here's the scoop on composting. Watch.

AARP Rhode Island Virtual Gardening - Fall '22 Edition
October-November 2022
Part 1 Seed saving. Learn how to make the most of your fall seeds as you plan for spring from URI Master Gardener Bill Baddeley. Watch.

AARP Rhode Island Virtual Gardening - Spring '22 Edition
April 5, 2022
Part 1 In the first of a three-part series, URI Master Gardener, Lorraine Lee demonstrates early seed planting. She is welcomed by volunteer Shirley Harris, Watch.
May, 2022
Part 2 Master Gardner Bill Baddeley covers seeds, nursery plants, siting and planning the garden, sunlight, water, nutrients and pH, soil tests, plant protection, and weeding. Watch.

AARP Rhode Island Virtual Gardening - Fall '21 Edition
August 2021
Part 1 In the first of a three-part series, URI Master Gardener, Lorraine Lee demonstrates how to create both basic and advanced naturalistic designs in containers. Watch.
Part 2 Bring nature indoors with a container garden of edible herbs and flowers, traditional houseplants and some homegrown greens. Watch.
Part 3 Create autumn gardens to brighten shorter days, Also, planting spring bulbs in containers. Watch.

AARP Rhode Island tele-town hall with Lt. Governor Sabina Matos discussing how the state should allocate American Rescue Plan Act (ARPA) funds.
January 13, 2022 Listen.

Making the Right Connections: An Age-Friendly Transportation Vision for a Livable Community. November 30, 2021 Watch.

AARP Rhode Island tele-town hall on the Rhode Island Rent Relief Program.
Rhode Island Housing's Christine Hunsinger appeared on Nov. 2, 2021 to discuss the Rent Relief program, and how residents can apply, answering key questions about financial help for both tenants and landlords coping with COVID-related loss of income. Listen.

AARP Rhode Island tele-town hall with U.S. Senator Sheldon Whitehouse discussing lowering the price of prescription drugs.
October 12, 2021 Listen.

Meet AARP Rhode Island State Director Catherine Taylor
July 1, 2021
AARP volunteers conduct an online interview. Watch .

Parks & Outdoor Spaces: A Catalyst for Age-Friendly/Livable Communities October 2021 The series finale features environmental leaders from the previous four sessions in a group discussion on how community groups can become stewards of their (everyone's) outdoor spaces and natural resources. Watch.
September 2021 - Alicia Lehrer, Executive Director, Woonasquatucket River Watershed Council. Watch.
August 2021 - John Torgan, State Director, The Nature Conservancy. Watch.
July 2021 - Terrence Grey, Acting Director, RI Department of Environmental Management. Watch.
June 2021 - Dr. Robert Billington, President and CEO of the Blackstone Valley Tourism Council. Watch.

AARP Rhode Island Virtual Healthy Cooking
Miss a Chef Mary Weaver cooking demonstration? Get caught up here:
November 2023 Three Sisters Stew
October 2023 Poulet Basquaise, Riz Pilaf and Clafoutis
September 2023 Arepas with black beans and sweet potatoes.
August 2023 - Cauliflower piccata and a strawberry gelato
June, 2023 - Healthy summer salads
May, 2023 - A health-conscious trio of home-baked flatbread
April 2023 - Egg strata and apple compote
March 2023 - More kitchen slicing, dicing and chopping techniques.
February 2023 - Black History Month: A fresh take on red beans & rice and broccoli Coleslaw
January 2023 - Tips for cutting, slicing and dicing with the proper kitchen knives.
December 2022 - Three Healthy Holiday Cookies
November 2022 - Cranberry Lime Pie
October 2022 - Paella
September 2022 - Shrimp Scampi Over Linguine with Zucchini Fritters
August 2022 - Fresh-Fruit Tart!
June 2022 - A Heart-Healthy, Brain-Healthy Charcuterie Board
May 2022 - Crepes - Both Sweet and Savoy With Sweet Cashew Cream
April 2022 - Mint Pea Soup and Gluten-free, Lactose-free, No-refined Sugar Lemon Loaf Cake
March 2022 - Smoked Gruyere Popovers with Eggs & Creamed Spinach
February 2022 - Shrimp & Grits Cakes
January 2022 - Star vegetable soup with parmesan crisp.
December 2021 - Gingerbread chocolate Quinoa Bark, Cherry Almond Biscotti Bites and Cranberry Orange Bread
November 2021 - For the holidays, Cranberry-Sausage Muffins and Pumpkin Soufflé.
October 2021 - Empanada!
September 2021 - Ratatouille and Roast Spaghetti Squash
August, 2021- Fresh Pizza for the Outdoor Grill (or Indoor Oven)
June, 2021 - Herb Marinade for Grilling Beef, Fish and Chicken; Easy to Prepare Kebobs, Grilled Vegetables and Fruit Dessert
May, 2021 - Chick Pot Stickers, Mirin Dipping Sauce & Thai Shrimp Summer Rolls
April 2021 - Spring Frittata and Peach Scones Brunch
March 2021 - Heart-Healthy Salmon and Dessert
February 20201 - Homemade Fresh Pasta!
November 2020 - One-Pan Mediterranean Fish or Chicken
October 2020 - Butternut Squash and Wild Mushroom Wellington

AARP Rhode Island on WADK Radio's Elder Affairs

March 2023 - Get ready for Laughter Yoga! According to session leader Larry O'Brien, laughing has the power to change your mood within minutes by releasing brain chemicals called endorphins. Larry joins AARP Rhode Island State Director Catherine Taylor on WADK's Elder Affairs broadcast to discuss the free online series' March 22 debut. Listen.
February 2023 - Catherine Taylor is joined by Sue Babin, Board President for the The Village for RI Foster & Adoptive Families, and Project Director Shannon Dos Santos to discuss social activities for grandparents 50+ who are raising their grandchildren. Listen.
January 2023 - AARP Rhode Island Associate State Director for Advocacy & Outreach talks with host Bruce Newbury about the upcoming session of the RI Genera Assembly. Listen.


AARP Rhode Island and SAGE Rhode Island series featuring stories of RI's LGBT+ past. You'll see historic artifacts from collections at Providence Public Library and the John Hay Library at Brown University and hear first-hand accounts from people who made our history happen.
October 2021

October 14 LaDiva Jonz, one of Rhode Island's oldest living drag queens. Watch. (Use Passcode wcmL+8CB)
October 21 Community activists Jodi Glass, Wendy Becker and Volta Tran on civil rights and social justice advocacy. Watch. (Use Passcode r*4M$ref)
October 28 Billy Mencer Ackerly, a member of the "76ers," among the organizers of the first RI Pride March in 1976; Jen Stevens, Pride office manager 2007-16; and Rodney Davis, past president and heading the current initiative to reorganize RI Pride on the history and development of RI Pride parades and celebrations. Watch. (Use Passcode: 8dOE$dNz)


How Can We Help You?
Click here for contact information and to learn more about the scope of our work.
How Can You Help Us?
Become an AARP Rhode Island volunteer.

Get Ready To Roll - AARP Rhode Island and Bike Newport's Three-Part Cycling Series July 2021
Bicycling Need to Knows Watch.
The Right Bike for You, and How to Use It Watch.
Take Care of Your Bike and It Will Take Care of You Watch.

AARP Coffee ChatsOngoing
The Rhode Island COVID-19 Archive Project, with Becca Bender, Curator and Archivist, Moving Image and Audio Collections, RI Historical Society and Kate Wells, Curator of Rhode Island Collections, Providence Public Library. The archive will document the experiences of Rhode Islanders as they have lived through the COVID-19 epidemic. Watch.

Be Kind RI A free online technology platform matches volunteers willing to deliver groceries from local food pantries or local stores directly to people who request this help. Age-Friendly RI, Family Service of Rhode Island and the Rhode Island Community Food Bank teamed up to offer this pilot initiative to address statewide food access concerns for individuals unable to go to the grocery store or food pantry because of COVID-19 safety concerns or lack of transportation. Watch.

American Irony: Religious Freedom and Slavery in Colonial Rhode Island, conducted by Keith W. Stokes, highlights the simultaneous rise of religious freedom and African enslavement in Colonial Rhode Island. Watch.

Newport Music Festival The Newport Music Festival (Rhode Island Arts Foundation at Newport, Inc.) has played a significant cultural role in Rhode Island since its inception in 1969. Festival President-Interim Executive Director Suzanna Laramee, and Artistic Director Trevor Neal, are guests in this September 2020 Coffee Chat. Watch.

Preventing Fraud and Elder Financial Abuse
June 15, 2021
An informative discussion with Rhode Island Attorney General Peter F. Neronha and Kathy Stokes, Director of Fraud Prevention, AARP Fraud Watch Network. Watch.

Also: AARP Rhode Island State Director Catherine Taylor's August 30, 2021 remarks at the signing of the Elder Adult Financial Exploitation Prevention Act. Watch.

AARP Rhode Island's Mental Health Awareness Seminar with BH Link of East Providence
May 18th
Hosted by our Darlene Reza Rossi. The recording begins with BH Link Healthy Aging Liaison Stephanie Giangrande Culhane. Watch.

We Pay Tribute to Volunteer John O'HaraMay 21, 2020
We recorded a virtual Birthday Celebration. But sadly, our beloved volunteer, John O'Hara of Narragansett, passed away just days before he turned 100. We posted the upbeat recording as a celebration of his life. Watch.

What Makes a Neighborhood? Experience a "Jane's Walk" in Providence.October 2013
Educator and activist Doug Victor hosts this walk through the Providence's Elmwood section. Watch.


Click here to discover and register for upcoming AARP Rhode Island events