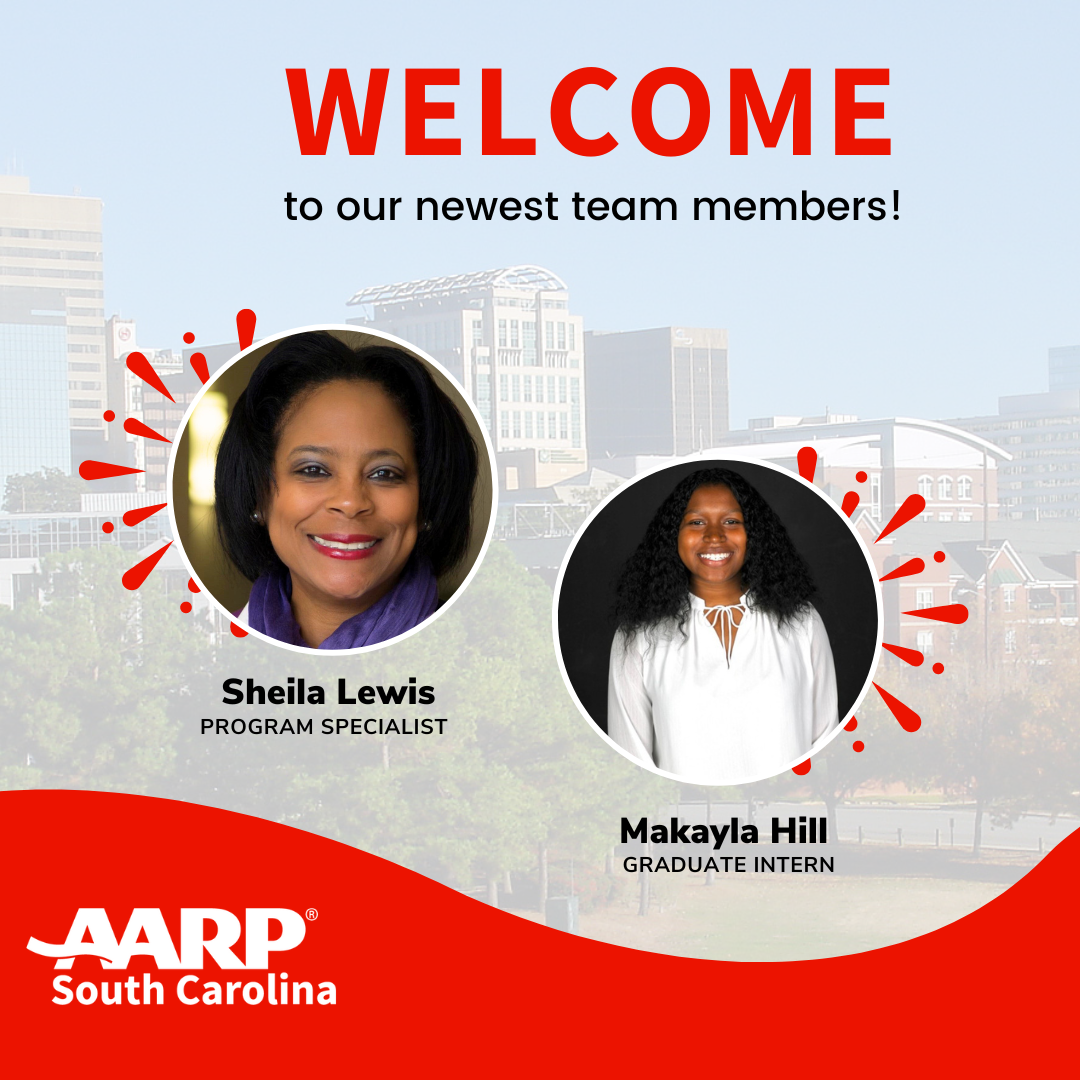 AARP South Carolina is excited to welcome two new members to our team.

Makayla Hill started on 8/21 as a graduate intern for campaign communications. She will support advocacy tactics as we continue our fight to protect Social Security. Makayla is currently enrolled in the Master of Mass Communication program at the University of South Carolina.

Sheila Lewis will lead our volunteer recruitment, training and recognition efforts as our new program specialist, starting September 5. Sheila has a long career in the nonprofit sector, holding leadership roles at the Alzheimer's Association and South Carolina Department on Aging. "I've always had a passion for working with the aging community," said Lewis, "and I'm looking forward to my next chapter with AARP."

About AARP South Carolina
Contact information and more
from your state office. Learn what we are doing to champion social change and help you live your best life.