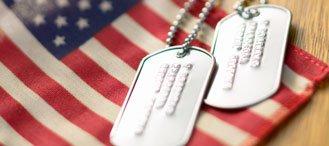 AARP South Carolina wants to ensure the state's 354,669 veterans and their families are aware of all the resources that are available to them.

Nearly three-fourths of South Carolina veterans are 50 or older, but just 30 percent have used Veterans Administration health care, according to AARP research.

Former military members in the state are eligible for benefits such as zero-down payment home loans.

Vets who are low-income or have disabilities also may receive tax breaks, basic legal services and other help.

Vets account for 8.87 percent of South Carolina residents, making the state 10th nationally in veterans per capita.

For information on free resources for veterans, visit aarp.org/veterans and aarp.org/vetshealthnavigator.

Contact scaarp@aarp.org or call 866-389-5655 to learn how you can serve the veteran community in South Carolina.


About AARP South Carolina