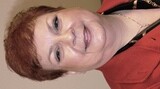 Coretta D. Bedsole has joined AARP South Carolina as Associate State Director for Advocacy. She has almost 30 year years of experience as a South Carolina state level lobbyist and will now serve as the chief advocate for South Carolina's 50+ population.
Bedsole began her career in 1984 as the staff lobbyist for the SC Trial Lawyers Association (now the SC Association for Justice). In 1998, she left the association to form a contract lobbying firm with a focus on promoting sound public policy. Bedsole joined Palmetto Public Affairs, LLC as a Principal in September 2008 and became Sole Principal in 2010; she closed the firm to join the AARP South Carolina team.
"Coretta has worked extensively in the area of services for seniors and vulnerable adults," said AARP South Carolina State Director Teresa Arnold. "She is very interested in working on endeavors to expand access to home and community based services." In addition, she developed and implemented an action plan to work with public policy makers to secure rate increases for adult day providers and to pass legislation requiring licensure of in home care providers.
During her career she has had the opportunity to work on several issues/projects related to affordable and/or work force housing, motion picture tax incentives, enactment of a statewide seat belt law, state funding for domestic violence shelters, rape crisis centers and home and community based service providers. She also served for three years as the interim executive director of a statewide trade association where she built organizational capacity and assisted the entity in hiring full time staff.
Bedsole currently serves as the chairperson for the Medicaid Transportation Advisory Committee for the South Carolina Department of Health and Human Services and as a member of the Community Advisory Board for Rice Estate, an independent and assisted living program. She also periodically volunteers with Global Volunteers, a private, non-profit, non-governmental organization engaging short-term volunteers on micro-economic and human development programs in close partnership with local people worldwide.
She holds a Bachelor's degree with honors in Political Science from Winthrop University. She is the recipient of several awards for her advocacy work. Most recently she received the 2011 Senator John Heinz Memorial Award from the National Adult Day Services Association. She is married to George Johnson, and they have one son, Derrick.
Read More: South Carolina Home and Community Based Services Fact Sheet
About AARP South Carolina