Sign Up for Our Free Online Work and Skills Event
Online Career Networking Expo: Spotlight on Part-Time Work and Skills

Thursday, January 24, 2019, 1-4 p.m. ET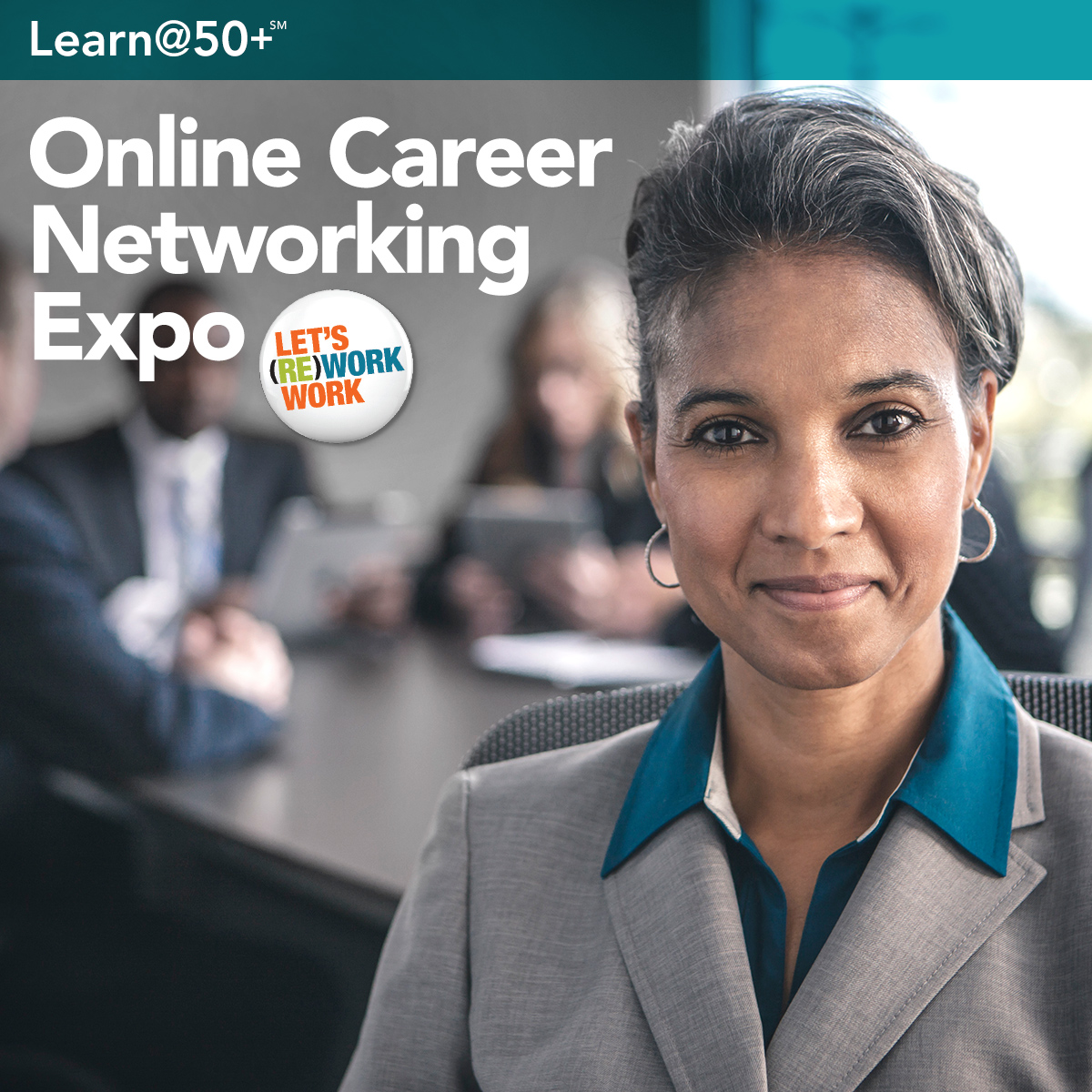 Looking for part-time work? AARP's Online Career Networking Expo is bringing the employers, the skills and the possibilities of part-time work to you!

This free, unique event lets you network with employers online and learn how to improve the skills that can get you noticed. Tune in to expert-led webinars such as:

Age-Proof Your Career: Insights for Part-Time Workers
Social Security Retirement Benefits and Part-Time Work
Writing Your Resume: Part-Time vs. Full-Time Jobs
Plus, you can share tips and successes with other job seekers in the Lounge.

Register today to explore this easy-to-navigate interactive environment and access resources designed with the needs of part-time job seekers in mind. You'll discover:

The Theater: participate in live webinars, scheduled chats and podcasts
The Exhibit Hall: meet with companies offering part-time work and work-from-home opportunities
The Lounge: connect with other job seekers, career coaches and AARP experts
The Resource Library: access interactive tools and videos to help you write a resume, improve your interview and networking skills, and help you find a job online
Whether you're searching for a traditional job, a more flexible contract position, something you can do in retirement, or even telework jobs that let you work from home, there are lots of options to discover. Sign up now to explore them and boost your part-time employment prospects.

Click here to register today!
About AARP South Carolina