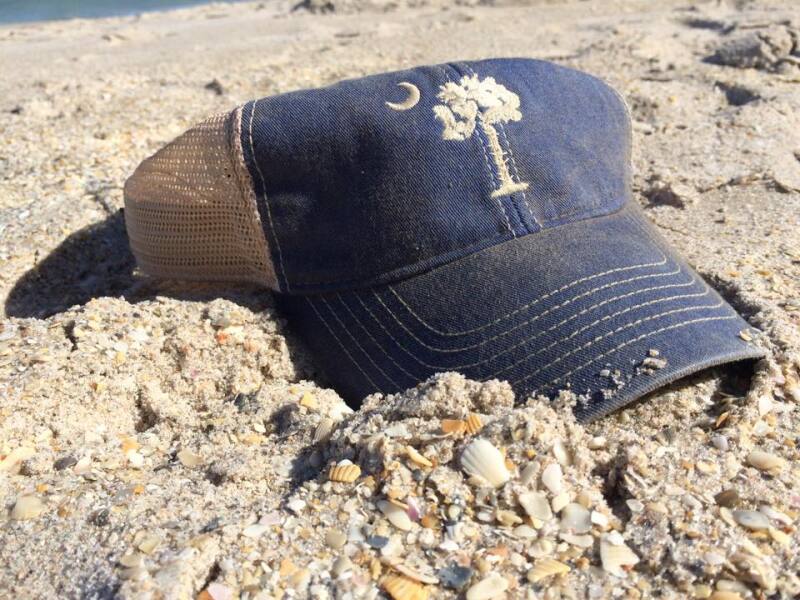 See a need, meet a need!
South Carolina has experienced horrific and historical flooding. It's heart breaking to see our friends, family and neighbors hurting and devastated. We are a proud state and know in difficult times, South Carolina becomes stronger and shows the nation what we are made of.
Many of you have been asking, "What can I do?" There are many ways you can help with your time and resources. Here is some important information from AARP SC. We will keep updating this page as long as we need to. We are #SCStrong.
DONATE:
American Red Cross disaster relief fund, which helps families in need of shelter, relief, and comfort - Text REDCROSS to 90999 or Click Here
Local food banks to help displaced families who are hungry - Click Here
Salvation Army, which is providing food, water, and shelter to flood victims - Text STORM to 51555 or Click Here
The United Way of the Midlands Flood Disaster Relief Fund
Homeworks of the Midlands repairs homes of mainly older residents in the area
VOLUNTEER
Volunteer to distribute water and food in your community or volunteer with the United Way - Click Here
MEDICAL
DHEC Tetanus Clinic information: The S.C. Department of Health and Environmental Control reminds all storm-affected residents that a tetanus vaccination is recommended if it's been 10 years or more since your last tetanus vaccination or you have experienced an injury and your shot is more than five years old.
In the event of a puncture wound or wound contaminated by floodwater, individuals should consult a healthcare provider. DHEC is operating mobile clinics in Columbia on Saturday, October 10 and Sunday October 11
REPAIR & CHARITY SCAMS
If you are making repairs to your property, be aware of scams, unlicensed contractors and door-to-door workers - Click here for information from AARP Fraud Watch Network. If you suspect a scam, please report it immediately to the SC Department of Consumer Affairs at 1-800-922-1594 (toll-free in S.C.) or 803-734-4200. More information on Home Repair Scams and Fradulent Charity Scams.
IF YOU WERE AFFECTED BY FLOODING
If you or a family member were affected by flooding, apply for disaster aid or by calling 800-621-3362. TT: 1-800-462-7585 Telephono' 1-800-621-3362
Information on what to do after a flood happens.
The South Carolina Department of Social Services (DSS) has announced counties eligible to receive Disaster Supplemental Nutrition Assistance Program (DSNAP) Assistance under the Robert T. Stafford Disaster Relief and Emergency Assistance Act.
As of October 20, 2015 the Department of Agriculture, Food and Nutrition Service, has approved the following counties for the DSNAP as a result of the October 2015 flooding: Bamberg, Berkeley, Calhoun, Charleston, Clarendon, Colleton, Darlington, Dorchester, Florence, Georgetown, Greenwood, Horry, Kershaw, Lee, Lexington, Newberry, Orangeburg, Richland, Sumter, and Williamsburg.
For more info on how and where to apply, provided and other flood relief resources, click here
Health and Safety Important in Clean-up Following October Floods - source: SCEMD
COLUMBIA, S.C. (October 10, 2015, 4:40 p.m.) -- As people start cleaning up the mess left behind by severe flooding, they need to take added steps to protect their own health and safety.
Assume everything touched by flood water is contaminated and will have to be disinfected. Most clean-up can be done with household cleaning products, but always read and follow label directions. Remember to frequently wash your hands during the clean-up and wear sturdy shoes to prevent falls on the slippery silt and mud left behind.
If there has been a backflow of sewage into the house, wear rubber boots and waterproof gloves during cleanup. Remove and discard contaminated household materials that cannot be disinfected, such as wallcoverings, cloth, rugs and drywall.
Walls, hard-surface floors and many other household surfaces should be cleaned with soap and water and disinfected with a solution of one cup bleach to five gallons of water. Be particularly careful to thoroughly disinfect surfaces that may come in contact with food, such as counter tops, pantry shelves, refrigerators, etc. Areas where small children play should also be carefully cleaned.
Wash all linens and clothing in hot water, or dry clean them. For items that cannot be washed, such as mattresses and upholstered furniture, air dry them in the sun and then spray them thoroughly with a disinfectant. Steam clean all carpeting.
In addition:
§ Always wear waterproof gloves when working with cleaning solutions.
§ Apply cleaner and give it time to work before you mop or sponge it up.
§ After cleaning a room or item, go over it again with disinfectant to kill germs and odor left by flood water.
§ Tackle one room at a time. A two-bucket method is most effective: one bucket for the cleaning solution and a second for the rinse water.
§ Rinse out sponge, mop or cleaning cloth in the rinse bucket.
§ Replace rinse water frequently.
§ Clean with non-sudsing household cleaners or laundry detergent.
§ Disinfect using household disinfectants, such as pine oil or 1/4 cup (two ounces) of liquid chlorine bleach mixed in 1 gallon of water.
§ Remove mildew with household mildew cleaner or washing soda or trisodium phosphate (five tablespoons per gallon of water) or 1/4 cup (two ounces) of laundry bleach in one gallon of water.
Cleaning Supplies Check List:
§ Brooms, mops, brushes, sponges
§ Buckets, hose
§ Rubber gloves
§ Rags
§ Cleaning solutions
§ Disinfectants
§ Lubricating oil
§ Trash bags
§ Hair dryer
For more information on cleaning up following a flood, contact your local Emergency Management office, health department or American Red Cross chapter. On the internet: www.redcross.org or  www.FEMA.GOV .

STATE GOVERNMENT RESOURCES
SC Emergency Management Division is where you can link to additional state government resources including road and bridge closures, weather, Federal resources, and more.
rev. 10-11-15
About AARP South Carolina