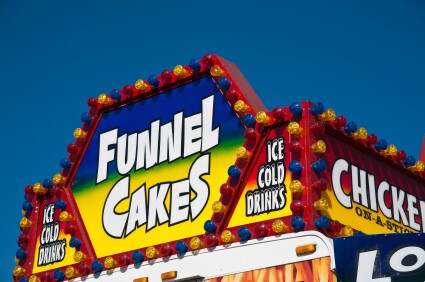 Join AARP SC for a Day at the State Fair on Wednesday, October 21, 2015. The AARP Pavilion will be located in Rosewoods. You'll find information from the AARP Fraud Watch Network, resources for caregivers, and the exciting Life Reimagined photo booth will capture your creativity. Several state agencies that provide resources to older adults will join us as well.

The AARP Pavilion will be open from 10 am until 3 pm. You must purchase a ticket to enter the fairgrounds. Entry into the AARP Pavilion is free and open to everyone.

Speak Out Stage Update:

Thanks for clicking to the AARP South Carolina Day at the Fair. As of 10-1-15 we are waiting on acceptances from Presidential candidates. Bookmark this page and check back with us soon. There will also be additional communications sent when the schedule becomes final.

We have received regrets from the following: Dr. Ben Carson, Secretary Hillary Clinton, Gov. Jeb Bush, Sen. Marco Rubio, and Ms. Carly Fiorina.




About AARP South Carolina