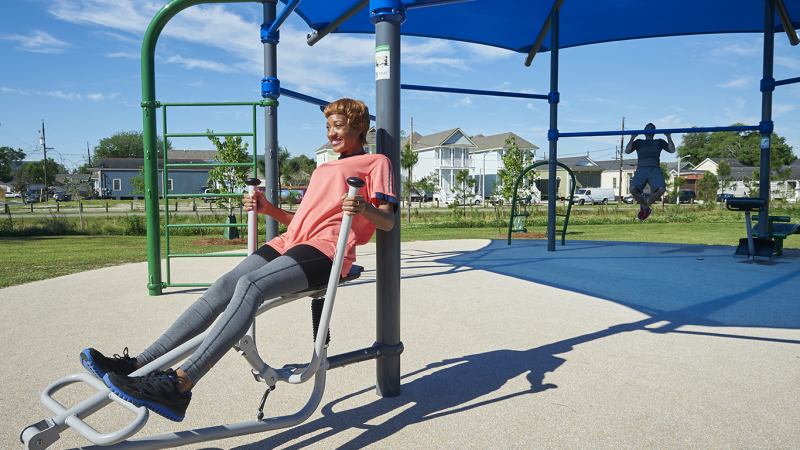 On Tuesday, August 27, Rapid City Council member Greg Strommen and Rapid City Parks and Recreation Director, Jeff Biegler, will join AARP State Director, Erik Gaikowski, to open the first AARP sponsored outdoor fitness park in Rapid City. The new park in Rapid City is one of more than a dozen AARP plans to open around the nation this year. AARP is working with FitLot, a 501c3 organization dedicated to helping communities find the resources they need to plan, build and program outdoor fitness parks. Each park will include FitLotTM exercise equipment that can be adapted to meet a wide range of fitness levels and abilities.
"AARP is deeply committed to supporting healthy, active aging in South Dakota," said Erik Gaikowski, AARP SD State Director. "Community resources, like the new fitness park in Rapid City, help to enhance the livability of our state for people of every age."

A ribbon cutting ceremony will take place from 11 a.m. – 1 p.m. at Roosevelt Park and members of the community are invited to come out for a free healthy lunch break. Lunch will be served beginning at 11:30 a.m. with equipment demonstrations, giveaways (while supplies last) and information available through 1 p.m. This event is free and open to the public but registration is required to ensure adequate food. Registration is available at aarp.cvent.com/FitnessParkRapidCity2019 or by calling 1-844-227-9304.
The next outdoor fitness park sponsored by AARP is scheduled to open next month in Springfield, Illinois. Parks are planned for every state, the District of Columbia, Puerto Rico and the U.S. Virgin Islands.