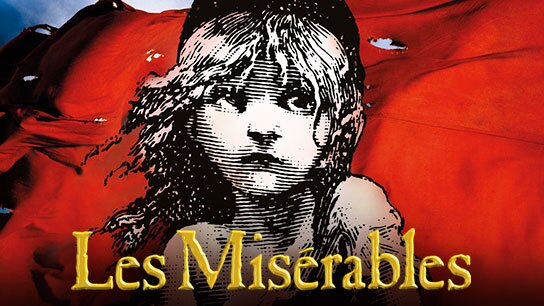 AARP is proud to work with the Washington Pavilion to help connect our members with entertaining and educational offerings all throughout the year! This Spring, AARP in Sioux Falls is sponsoring a production of the Tony Award-winning musical Les Miserables on Thursday, June 13.
Directly following it's acclaimed Broadway return, Les Miserables will come to Sioux Falls to entertain audiences with seven shows over the five day run. With many beloved songs and an beautifully artistic set, this show is sure to delight long-time and brand-new fans, alike.
AARP in Sioux Falls will be on site for the June 13 production, handing out information and giveaways to, what we anticipate will be, a sold out audience! AARP members and their guests can receive a 10% discount on any tickets for the June 13 production using the promo code: 20YEARS. To purchase tickets*, visit the Washington Pavilion Box Office in person, online or by calling 605-367-6000.
This is not an AARP event. Information provided to the host organization is governed by it's privacy policy.