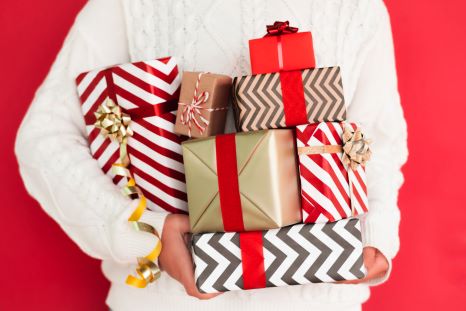 Holiday shopping, like most shopping these days, has moved online, and that poses unique risks, according to a new AARP survey. More than 75% of U.S. consumers reported that they have experienced some kind of fraud and a similar share of consumers failed a 9-question safe shopping quiz.

The AARP holiday scams survey also identified three specific threat areas: online shopping scams, gift cards with zero balances and stolen packages. Here are tips to avoid these specific scams this holiday season.

Online Shopping: When shopping online, visit sites you know and trust, and avoid clicking on offers for deep discounts on hot items.
Gift Cards: The safest way to give a gift card is by purchasing it online through the retailer's website. Cards on store racks are easy prey for criminals, who can grab the cards, secretly record the numbers off the back and return the cards to the rack. If you receive a gift card, check the balance and take a picture of it, register it if you can, and use it sooner than later. Oh, and remember...if anyone asks you to pay a debt or obligation with a gift card, it's a scam.
Packages: Avoid porch pirates by seeing if your packages can be held by the shipper in a nearby location, placed in a secure location on your property, or delivered to a UPS or Amazon drop box.
Unfortunately, these aren't the only grinchy things to watch out for this holiday season. Did you know that "pet scams" are a thing?

Who doesn't want to give their loved ones that perfect holiday postcard moment? You know, the big box with a bow that has a furry new member of the family inside. However, you need to do your research and understand how much various breeds cost.

Don't trust websites that offer deep discounts...if it seems too good to be true, it probably is.
Use the photo of the pet you are offered to conduct a reverse image search online (search "how to do a reverse image search" in your favorite browser). Scammers copy pet photos from other websites.
Finally, if you can...shop local. Meeting the breeder in person or touring the facility lets you know it is legitimate. A seller that invents reasons why you can't pick the pet up in person shouldn't be trusted. (And consider adopting from a rescue, where many future beloved family members are waiting!)
Finally, protect the older loved ones in your life. Too often, they are the target of scammers. The holidays are a great time to reconnect with friends and family. With older adults, sudden mood changes, either depression or excitement, could be signs that something is amiss. Holiday gatherings also provide an opportunity to talk about financial exploitation with our loved ones and discuss what they can do or are doing to protect themselves and their money.

Be a fraud fighter! If you can spot a scam, you can stop a scam.

The AARP Fraud Watch Network is a free resource for all. Learn how to proactively spot scams or get guidance if you've been targeted. Visit www.aarp.org/fraudwatchnetwork or call our dedicated helpline to speak to a fraud specialist at 1-877-908-3360.