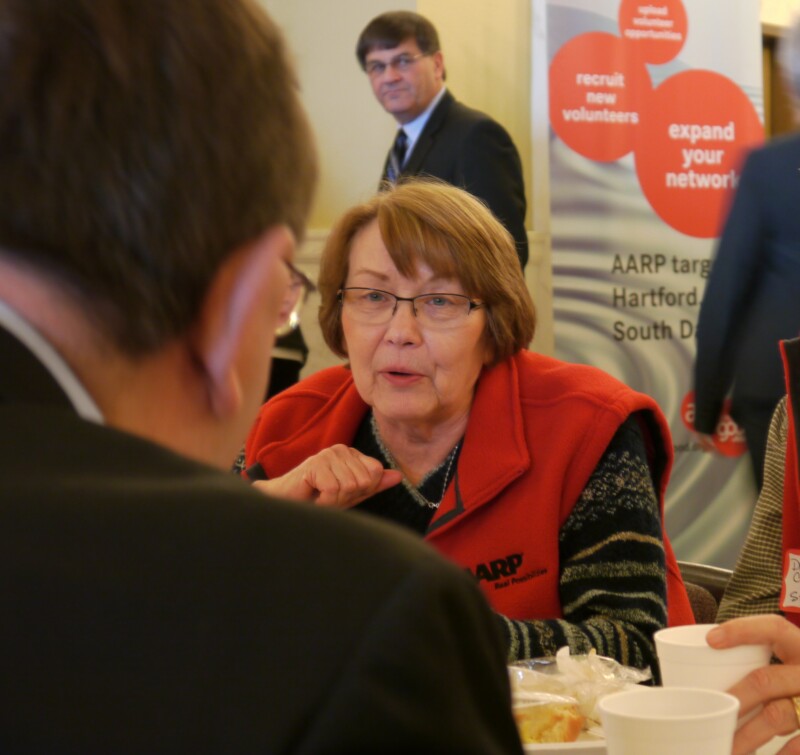 Many of your state legislators return home after each week in Pierre to reconnect with their communities and to hear from members of their constituency. AARP SD is one of the many groups who help to facilitate these conversations by sponsoring legislative coffees in cities across the state. We encourage you to take an opportunity to get to know your elected officials and to let your lawmakers know you are watching what happens in Pierre!
Often hosted by your local Chamber of Commerce, these legislative coffees, or "Cracker Barrel" sessions, will occur on Saturdays throughout the 2019 legislative session. They are free and open to the public.
For a list of the legislative coffees happening in South Dakota in 2019, click here.
If you don't see your community listed, get in touch with your local Chamber of Commerce (they may or may not be hosting such an event this year).
Check our blog each week for updates from Pierre that can help you facilitate discussion with your representatives about issues that matter to the 50+ and their families.
Photos courtesy of: Collin Mackenzie