Veterans Day is a time for Americans to thank those who have served in the military and protected the nation.

Unfortunately, the period around the Nov. 11 holiday has also become a popular time for scammers to target veterans and their loved ones, said Erik Gaikowski, AARP South Dakota state director.

That's why AARP is giving vets the information they need to recognize and avoid con artists.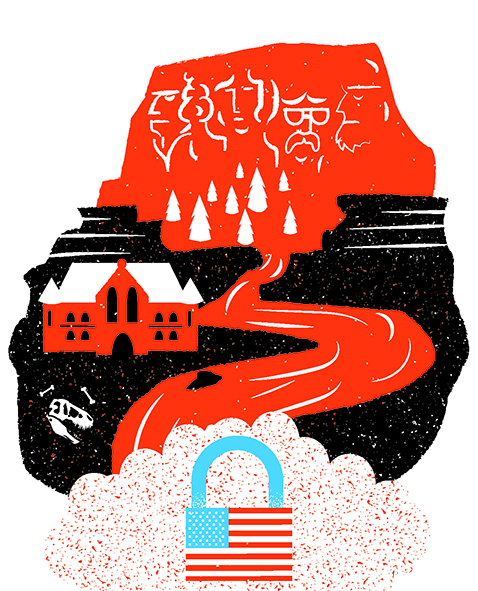 "We are promoting a national movement to protect our veterans from frauds and scams and also providing resources that help them and their caregivers navigate life after service," he said.

REGISTER: Free Protect Veterans Webinar

AARP in Sioux Falls has compiled valuable resources for veterans and is asking for your help to get these tools into the hands of those who need them most. The packets include a special edition of the AARP Fraud Watch Network's "Watchdog Alert Handbook," as well as a veteran caregiving resource guide and information about benefit and retirement planning.

To request a free packet, email sdaarp@aarp.org or call 866-542-8172. This information is also available at aarp.org/veterans.

AARP South Dakota will also hold free events for veterans in Sioux Falls, Rapid City and Aberdeen this month. Click below to register for an event near you!
SIOUX FALLS
Fraud Luncheon - November 13 | 11:30 - 1:00 p.m.
Forrest Gump Screening - Event Full
RAPID CITY
Fraud Luncheon - November 14 | 11:30 - 1:00 p.m.
Forrest Gump Screening - November 14 | 6:30 p.m.
ABERDEEN
Fraud Luncheon - November 14 | 11:30 - 1:00 p.m.
Forrest Gump Screening - November 14 | 7:00 p.m.

If you can't make it to one of our events, you are invited to call into our telephone town hall with Attorney General, Jason Ravnsborg next Tuesday, November 12 at 2:00 p.m. CT / 1:00 p.m. MT.
Mark your calenders and join the conversation: 1-877-300-1240
Sign up to receieve a reminder for the live stream.

More on Fraud Prevention