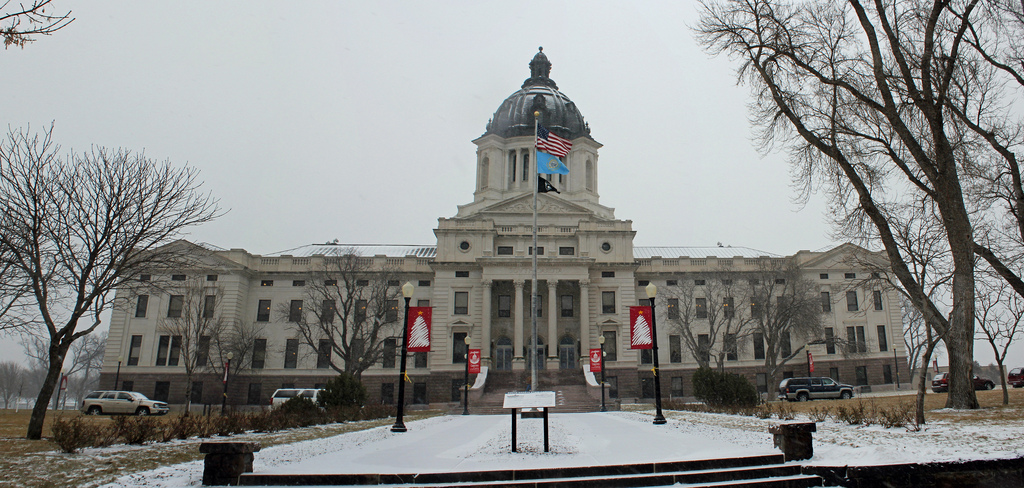 Week 2 of the 2023 South Dakota legislative session is in the books, and the pace in Pierre is picking up!

Medicaid Expansion
On Tuesday, AARP South Dakota testified before the Joint Committee on Appropriations (JCA) in support of Medicaid expansion. In its annual agency overview to the JCA, the South Dakota Department of Social Services presented information related to funding and implementation.

As part of our testimony, AARP South Dakota noted that with strong support from South Dakota voters last November, and the inclusion of Medicaid expansion in the Governor's proposed budget, we are watching the process during this Legislative Session as state government does its work to implement this policy.

We also spoke about how Medicaid expansion helps protect vulnerable rural hospitals and rural residents. Uninsured South Dakotans are more likely to be rural. Every second counts in a medical emergency like a heart attack, stroke or accident on the farm. Rural hospitals are a critical link to health care for South Dakotans. In South Dakota, there is a direct correlation between chronic health conditions and poverty, meaning families that are struggling financially are far more likely to have medical conditions like heart disease, diabetes and cancer – not to mention the medical bills that come with these serious health issues. Medicaid expansion means more families can avoid serious health risks like delayed care and unfilled prescriptions for chronic health issues.

Finally, during our testimony on Medicaid expansion, we highlighted that we will have a public campaign this spring promoting enrollment of Medicaid expansion leading up to its launch on July 1, and we will work with the South Dakota Medicaid office to raise awareness of enrollment.

Affordable Housing
On Wednesday, AARP South Dakota testified before the House State Affairs Committee in support of Senate Bill (SB) 41 which establishes a program for housing infrastructure loans and grants and appropriates funding to address affordable housing With AARP South Dakota's support, SB 41 has passed through the Senate and passed out of the House State Affairs Committee this week. It now moves to full consideration on the floor of the House of Representatives.

Lack of affordable housing in South Dakota and across the country is real, as nearly 17 million U.S. households pay half or more of their income on a place to live. That means nearly 1 in 7 families of all ages are denied the stability that safe, decent and affordable housing provides. The combination of a shortage in rental housing, rising development costs and stagnant incomes are among the factors driving the growing housing crisis.

AARP South Dakota believes using a variety of mechanisms to incentivize the development of affordable housing will help. Regulatory reforms in tandem with direct subsidies to reduce the costs of construction can significantly increase the feasibility of new affordable housing projects. Local and state housing policies improve affordability by addressing market failures.

AARP South Dakota feels SB 41 addresses housing stability and is essential for the long-term health and financial security for all South Dakotans, particularly the 50-plus population.

Lobby Day Next Week
AARP South Dakota and advocates from across the state will gather in Pierre next Tuesday, January 24, for our Lobby Day event. While in-person events over the past few years were limited, we are thrilled that our state legislators will be "seeing red" on Tuesday as AARP South Dakota volunteers in their red vests will be present in the Capitol to watch the legislative process, talk with legislators and host lunch at the Capitol.

Be sure to follow our social media on Tuesday for highlights – Facebook, Twitter and our NEW Instagram page!