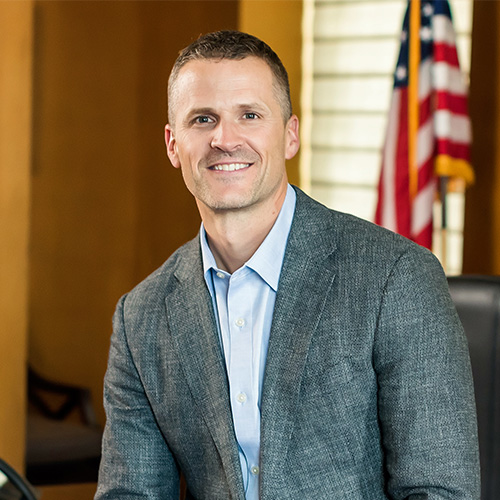 The American Rescue Plan Act (ARPA) is a $1.9 trillion law that includes $350 billion in direct, flexible aid to states, counties, cities, and tribal governments and represents a once in a generation chance for local leaders to engage residents and make investments that can strengthen communities so they are great places for all. As part of AARP's efforts to connect older adults and local leaders on these investments, AARP has been hosting tele town halls with local leaders across the country.

This week, Sioux Falls Mayor Paul Tenhaken joined AARP South Dakota State Director Erik Gaikowski for a discussion with 600 older adults in Sioux Falls about their priorities in recovery from the pandemic. Mayor Tenhaken shared several ways that the city is leveraging funding under the Rescue Plan, through the Sioux Falls for All Plan including:


Focusing on children, families and neighborhoods by investing in daycare and after school care to support families and grandparents caring for loved ones and investing in the city's arboretum to help create a safe place for residents to gather.

Investing in infrastructure and public space by improving wastewater treatment, updating a dam, adding a skatepark, and improving community butterfly gardens, tennis courts and pickleball courts.

Investing in jobs and economic opportunity and enhancing government resilience including hiring community health workers who can visit homes, assist with transportation and medical appointments and support mental wellness in the community.

Mayor Tenhaken also discussed the progress the city has made since becoming a member of the AARP Network of Age Friendly States and Communities and how this work fits in with digital equity work that the city is undertaking to improve access to high speed internet across the community.

In response to a poll question AARP members indicated that their top priorities in recovery from the pandemic included: ensuring affordable and safe housing (54%) and improving transportation options (27%). Questions and discussion also centered on the following topics:


Small business recovery, and how the city is investing in major infrastructure projects that will help improve walkability, increase foot traffic in the downtown area and improve access to small businesses as well as investing in daycare and out of school care initiatives to support people who rely on child care to work.

Walkability and transportation networks, including how the city is investing in, and testing, a new transportation network with the goal of giving residents access to an on-demand transportation option.

Volunteer opportunities for older adults, and how the city has a 211 service that will allow older volunteers to contact the city and get matched with volunteer opportunities based on their interests and skillsets.
A recording of the program is available here. To learn more about how communities can tap these ARPA funds, download the free new resource from AARP, The American Rescue Plan Act and Older Adults: Opportunities and Resources for Local Leaders.