Join our online event for free job searching tips, tools resources, interactive videos, recruiter chats and more.
---
AARP's Online Career Fair: Spotlight on Part-Time Work & Skills
Thursday, January 25, 12 p.m. to 3 p.m. CT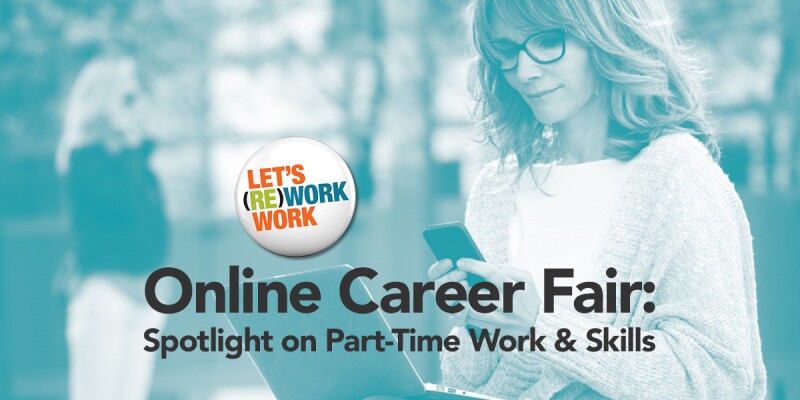 You can find jobs that don't require 40-plus hours a week in just about every industry and company. But why choose part-time work? You may miss the office camaraderie after stopping full-time work. Or you may want some extra income to travel or fund a hobby. Whatever the reason, don't miss January's Online Career Fair: Spotlight on Part-Time Work & Skills.
Register for this free event now and you'll gain access to live interactive webinars, chats and materials to help you maximize your job hunting and promote your best skills. You'll also get the opportunity to connect with dozens of employers who value experienced workers.
During AARP's online fair, you can:
Chat with recruiters, submit résumés, view job openings and other job resources
Get timely job search advice during four live webinars
Use tools and games to help you brush up on job search skills
Connect with employers and job seekers
Can't log in on the live date? Don't worry. Register and you can still take advantage of Online Career Fair resources at your convenience.

Click here to register.