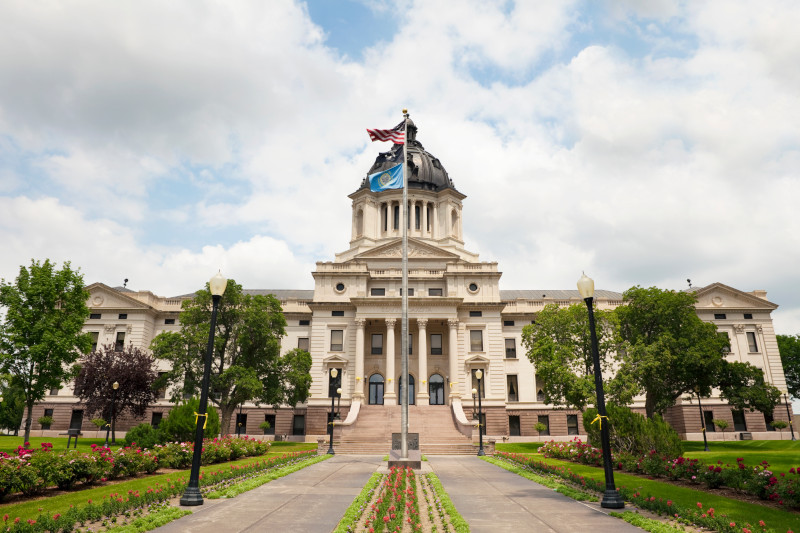 The month of March is upon us, which means we are near the end of the 2023 South Dakota legislative session – and the start of Spring!

Scope of Practice for Optometrists
On Tuesday, AARP South Dakota testified in support of Senate Bill (SB) 87 in the House Health and Human Services Committee. The bill had previously passed through the Senate but unfortunately was defeated on a close 7-6 vote during committee on Tuesday. SB 87 would have modernized the scope of practice for optometrists to allow them to do in-office procedures consistent with their training and education.

AARP South Dakota supports policies that help ensure our population can age in place and remain in their communities. One of the largest factors in people being able to remain in their communities and in their homes is access to healthcare services to support aging. As the population of South Dakota ages, we expect to see more patients with eye care needs. These conditions are natural progressions of aging.

Senate Bill 87 would have allowed an appropriately trained workforce to be available to manage and treat these conditions in a setting that is optimal for the patient. AARP South Dakota feels that when an older patient needs to be referred to a provider in another city, it often involves a family member or friend (a caregiver) needing to assist in getting the patient to that appointment. If assistance is not available for transportation, the patient may not be able to access the care – and their health may suffer and ultimately determine if a person can remain in their community.

Had SB 87 passed and allowed optometrists with the required training and education to perform specified procedures in their offices, patients would have had greater access care in a setting that is likely closer to home….providing optimal access to care for patients and allocating the resources of our healthcare system in the most productive way.

Initiative and Referendum Process
On Monday, AARP South Dakota opposed House Bill (HB) 1200 which would have required at least 1,000 signatures from each legislative district in order for voters in the state to put something on the ballot. Fortunately, this bill was defeated in committee on an 8-1 vote.

For more than a century, South Dakota voters have had the ability to express their will through direct democracy using the initiative and referendum process. AARP South Dakota has a history of working on Constitutional Amendments including our most recent successful support of Constitutional Amendment D which will implement Medicaid expansion in our state. HB 1200 would have crippled the initiated measure process and created an unnecessary hurdle in our democratic process.

AARP has a long history of non-partisan voter education and engagement, providing voters with information on the voting process as well as where the candidates stand on issues important to our members and their families, so they can make their own decisions on Election Day. Any changes to that process should ensure increased access, fairness, and simplicity; not added complexity. AARP believes that the right to vote is a fundamental human right. Free and fair elections are essential to democracy and older voters are a key group that participates at high levels in every election. Much of AARP's voting access work in recent years has been focused on ensuring that older voters can exercise their right to vote in the manner they choose, without facing unnecessary roadblocks.

Keeping South Dakota's current process for placing an item for consideration on the ballot allows our state's voters to make decisions that impact their lives and serves as a fundamental check and balance on the state legislature.

Thank you to our advocates who sent messages to this committee asking them to defeat the bill – that was a win for direct democracy!

End of Session
Next week is the last week of the 2023 legislative session and lawmakers will finalize the budget. AARP South Dakota will continue to urge our elected officials to prioritize funding for programs that impact seniors in South Dakota. There is a two-week break between the last working day of the regular session and the final legislative day (March 27), which is reserved for the consideration of any vetoes by the Governor.

Be on the lookout for our annual legislative wrap-up later this month after the session concludes. We appreciate your involvement as advocates as we fight for issues important to the 50-plus in South Dakota!