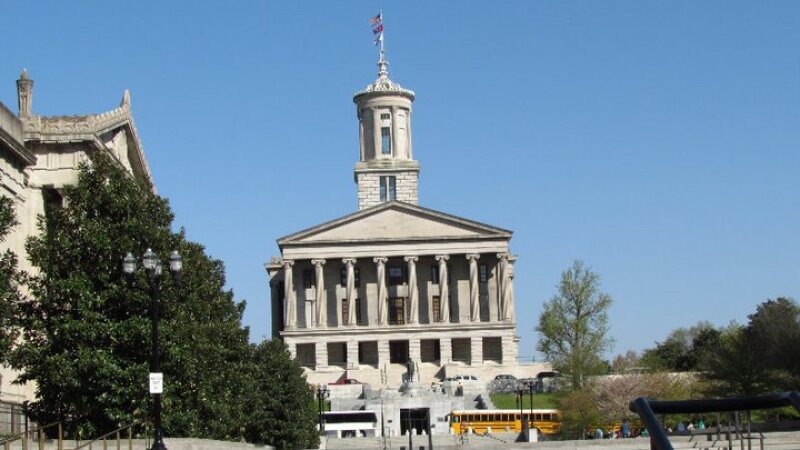 Things in Tennessee are likely to get a bit speedier for users of digital technology.

Supporters of high-speed internet expansion in the state—which has already made major investments in the sector—hope an impending infusion of federal infrastructure money will close lingering accessibility gaps.

The $65 billion set aside for high-speed internet projects in last year's bipartisan infrastructure bill presents a historic opportunity, says Coralette Hannon, senior legislative representative in the government affairs department of AARP's national office.

"States are going to play a critical role in getting us to the finish line," Hannon says.

The bulk of the internet project money—$42.5 billion—will go to states, territories and Washington, D.C. Each state will receive at least $100 million, with the balance allocated by need—generally the number of unserved households and businesses. Tennessee could see about $792 million, according to an estimate from New York Law School.

States in the region lag national averages in access to high-speed internet, also known as broadband. Tennessee fares better than its neighbors when it comes to access in rural areas, but it's still a problem. While nearly all urban Tennesseans (98.6 percent) have such coverage, only 84 percent of rural residents do.

The Federal Communications Commission estimates that at least 433,000 people go without because the service is not available. (Independent estimates say the number is far higher.) Others have access to coverage but can't afford it.

States Hand Out New Funds

States have started planning their broadband investments, and customers could see improvements by next year.

AARP Tennessee has worked with lawmakers and state officials to convey the importance to older Americans of fast internet access for telehealth, education, social interaction, business opportunities and everyday life.

"The pandemic showed us just how reliant many of us are on our internet connections," Hannon says. "It's not a luxury anymore."

A 2021 AARP survey of Tennessee voters 50 and older showed that 83 percent of them supported investments in broadband coverage and new technology to improve access to telehealth.

Good data will be key, says Martin Penny, advocacy director for AARP Tennessee. Updated FCC maps will determine where the money goes, so states must be ready to appeal if the agency's counts of households needing coverage seem off.

AARP is also promoting the federal Affordable Connectivity Program, which offers low-income users up to $30 a month off their internet bill, plus up to $100 off a computer purchase (details at aarp.org/acp and fcc.gov/acp).

In the southeast Tennessee community of Dunlap, Evelyn Sims stretched to afford high-speed internet. But with the new $30 monthly federal subsidy, she now shops online, visits Facebook and connects with her great-grandchildren with more financial peace of mind.

"It's really made a difference for people around here," says Sims, 75. "It's given me a cushion, so if an emergency comes up or I need extra medicine, I have a little something saved."

AARP Tennessee also will advocate for digital skills development and is exploring collaborations with the Tennessee Cable and Broadband Association.

AARP's Personal Technology Resource Center offers information at aarp.org/home-family/personal-technology. For an FCC broadband Q&A, go to fcc.gov/connected.

Sarah Hollander is a writer living in Cleveland.

Election assistance: Tennessee has primary elections Thursday, Aug. 4. For information on registering and voting, go to aarp.org/tnvotes or sos.tn.gov/elections.

Internet Coinventor Vinton Cerf on the Future of Connectivity - AARP
For More on Technology