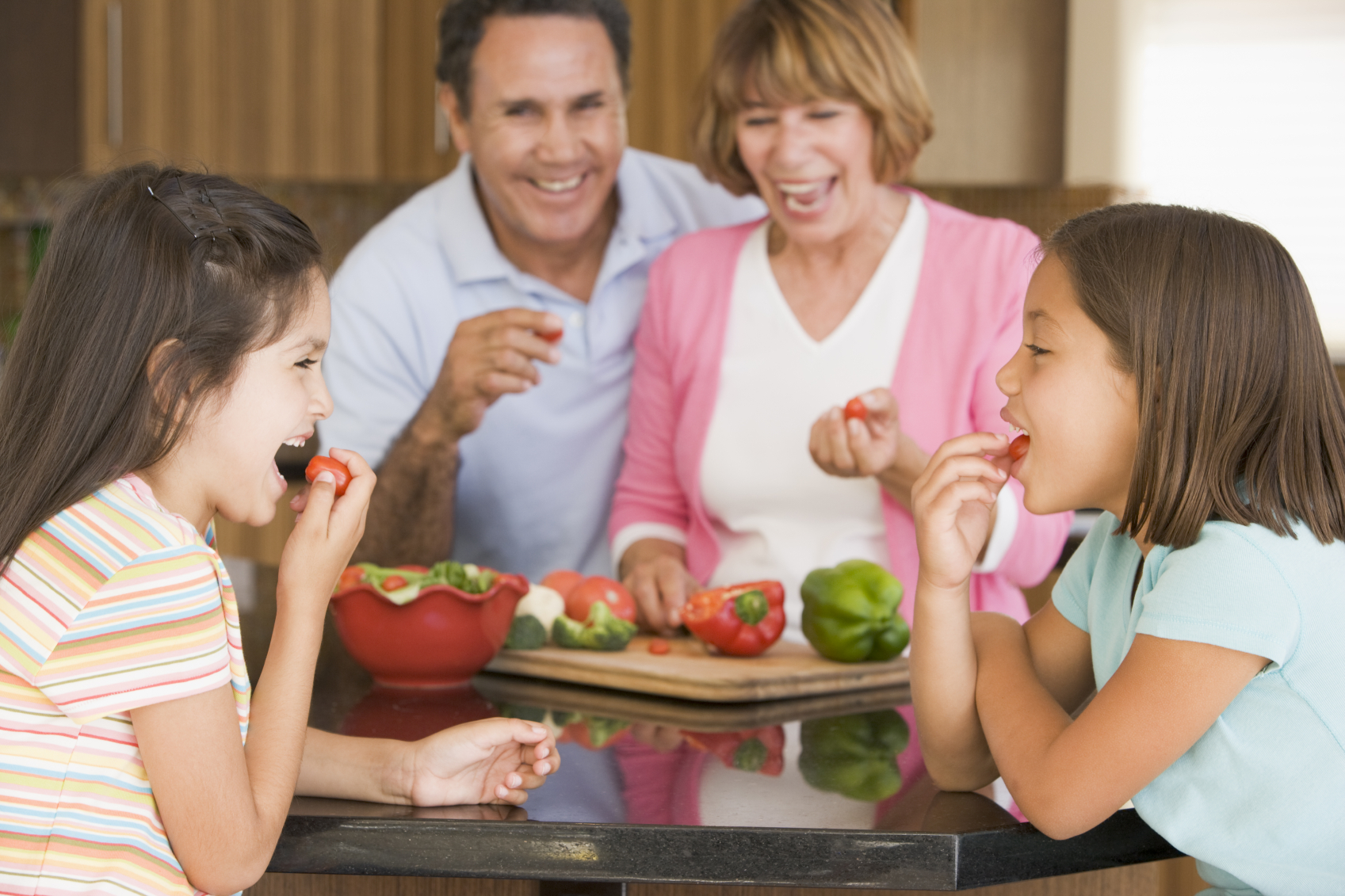 Gwen Ragland fondly remembers the times she spent with her young granddaughter Jala baking cookies and other treats in her home in Jackson. After the pandemic struck, Ragland and a teenage Jala bonded once again in the kitchen.

This time around, the two prepared a meal together while watching a virtual cooking class that AARP Tennessee offers for grandparents and their grandkids. "Besides just the bonding, you're passing on some knowledge, some cooking skills," says Ragland, 67, an AARP volunteer.


REGISTER: <="" font="">WHAT'S COOKIN' WITH AARP

For that, she has "Chef Donald" Nichols to thank — and the chef is back to help other grandparents and their progeny learn budget-friendly recipes.

Nichols, who is based in St. Louis, is a 63-year-old contract chef for Hilton. AARP Tennessee is offering "What's Cookin' With AARP?" as a way to help grandparents and their grandchildren spend quality time together. The virtual class is held every other month.

Nichols knows how important such connections can be — he got his own start cooking with his grandmother at a young age. "I just wanted to spend time with her," he says. But soon he came to enjoy the perks of being the first one to sample the food and to get to lick the spoon.

Those cooking lessons with grandma paid off in high school, when he took a home economics class: It turned out he had a knack for preparing delicious food. And that led him to a decades-long culinary career.

Controlling kitchen costs

Aside from making happy memories, AARP wants to help grandparents on fixed incomes learn how to cook healthy and delicious meals that are also low-cost. Many retirees find themselves raising their grandchildren, notes Caprice Morgan, a community outreach director for AARP Tennessee. Doing so has become increasingly difficult as food prices have surged with inflation.

In addition to creating meals for big events at Hilton, Nichols is the executive chef at Healthy Kids & Teens, a Memphis-area organization that works to fight childhood obesity. Nichols travels the state to give demonstrations to kids and families on nutritious cooking.

He says healthy eating doesn't need to be complicated: "If you eat a -balanced meal five days a week, Saturday and Sunday you can cheat a little bit."

The chef — now a grandparent himself — encourages grandparents and grandkids to cook along with him and prepare a meal for the evening. The recipes and the list of ingredients are given out in advance of the class.

That's what Ragland and her granddaughter did when they whipped up noodles and Cajun shrimp together. At the time, Jala was getting ready to head off to college.

"I was trying to teach her some skills she could use in college since she didn't really cook," she says. (Jala, now 20, is a student at Middle Tennessee State University.)

As for the shrimp pasta dinner Ragland and her granddaughter cooked? "It was really good," she says. So good, in fact, that she snapped a picture of it to send to AARP's Morgan.

For details on the cooking sessions and to sign up, go to aarp.org/TNcooking. The classes are free and open to members and nonmembers.

Sheila Burke is a writer living in Nashville.

How Nutritious Meals Benefit the Entire Family — AARP
For more on cooking