AARP recently conducted a survey of Tennessee adults ages 18 and older who indicate they intend to shop for gifts and services as part of a holiday celebration during the months of October, November, and December. The survey explored how much they knew about avoiding holiday scams, which behaviors they engage in that might put them at risk and whether they experienced any stressful life events that could make it difficult to resist swindlers in the marketplace.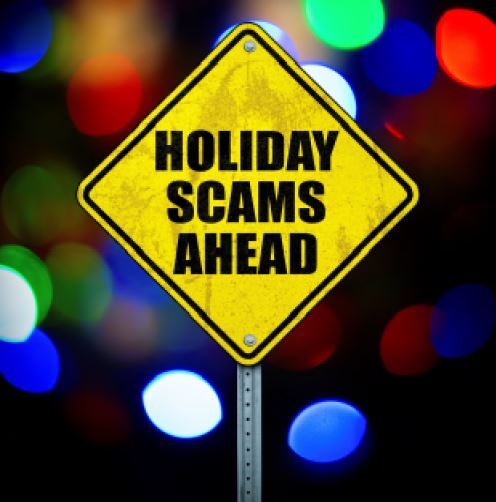 Data from this survey shows that most Tennessee holiday shoppers failed a short quiz on how to stay safe from holiday scams. In addition, many report engaging in behaviors that put them at risk of falling for various holiday scams.

You can FINAL TENNESSEE REPORT - HOLIDAY FRAUD or check out the key findings below. The survey was divided into 5 areas of vulnerability: Charitable Giving, Debit Cards, Public Wifi, Shipping Packages and Purchasing Gift Cards.

Don't be a victim of a scam during holiday shopping months. Here are 6 tips to consider to help you protect against fraudulent activity when shopping for holiday gifts:



Ask and Check: Before donating to a charity, make sure they are registered with the Secretary of State and ask how much of the money goes to the charitable fundraiser and how much goes to the charitable purpose.

Surf safely: Do not use public Wi-Fi to check sensitive financial information, or to make purchases using your credit card.

Sign off: Require a signature on all package deliveries. You can also write specific instructions for the delivery company on where to leave your package, and don't forget you can always have your package delivered to you at work (if your company policies permit personal deliveries at work).

Take credit: Use a credit card instead of your debit card when making holiday purchases.

Skip the rack: Only purchase gift cards from reputable sources. Better yet, get them directly from the store they're from—and preferably directly from the store cashier—and ask them to scan the card to ensure it has the correct balance.

Don't stress: Pay special attention to your health and well-being when making important purchasing decisions. Research shows that people experiencing life stressors such as an illness, loneliness or financial difficulties are less able to spot and avoid scams.