By Alan Marx, AARP Tennessee Consumer Watchdog

What does a company have to do to get investigated by the U.S. Postal Inspection Service, the Federal Bureau of Investigation, the Internal Revenue Service-Criminal Investigation, the U.S. Immigration and Customs Enforcement's Homeland Security Investigations, the U.S. Secret Service, the Office of Inspector General of the Board of Governors of the Federal Reserve System, and the Consumer Financial Protection Bureau; sued in a criminal case by the U. S. Department of Justice and sued in a civil case by the Federal Trade Commission ("FTC")? The answer is to turn a blind eye to all the warnings and do nothing to resolve the problems, even while the company's own records showed that it was aware of the problem.


The company is Western Union, the largest wire transfer services company in the U.S. and in the world. On January 17, 2017, the FTC filed a Complaint against Western Union in Federal Court in Pennsylvania. Based on information from the company's own database, between 2004 and 2015 Western Union received at least 550,929 complaints about fraud-induced money transfers, totaling at least $632,721,044. Over 80% of the complaints were from U.S. consumers. The average individual consumer's fraud loss was approximately $1,148. At least 146,909 of the complaints involved online or internet purchases, totaling at least $187,877,003 in losses; at least 75,543 complaints involved lottery or prize scams, totaling at least $86,138,055 in losses; at least 41,897 complaints involved emergency scams, including the grandparent scam, totaling at least $73,807,353 in losses; at least 71,296 complaints involved advance-fee loan scams, totaling at least $43,617,107 in losses; and at least 44,588 complaints involved online dating or romance scams, totaling at least $40,980,482 in losses.

According to the FTC, the complaints in the Western Union database represent only a small percentage of the actual fraud, because (1) most victims did not complain directly to Western Union, and (2) Western Union did not include information in its database about all of the complaints it received.

Western Union's network included approximately 515,000 agents, of which a relatively small number accounted for the vast majority of the complaints from consumers. For example, there were 17,710 agent locations in Mexico in 2012, but 137 of those agents accounted for more than 80% of the reported complaints. Similarly, in 2014 there were approximately 5,208 agent locations in Nigeria, of which 269 paid out approximately $2.6 million, amounting to over 84% of the total reported fraud.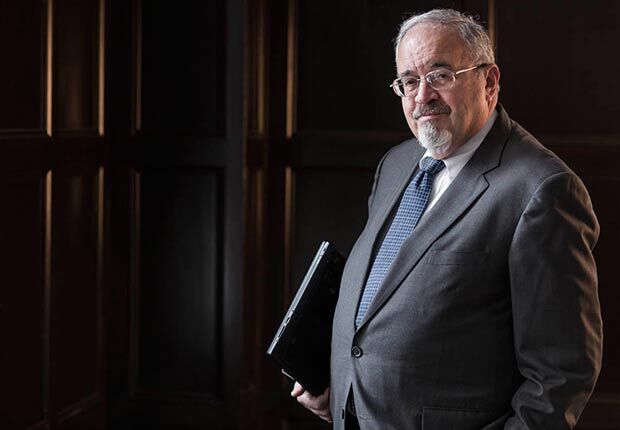 The FTC also alleged that in some cases Western Union's own agents or subagents operated the frauds. At least 146 Western Union agents and subagents, as well as two front line associates, have been charged with frauds involving the money transfer system. 39 of these agents were in the U.S. and Canada, charged with conspiracy to commit mail fraud, wire fraud, and/or money laundering. Most of the 39 agents pled guilty or were convicted of the charges.

Western Union was warned for years that its system was being used to perpetrate consumer fraud. However, Western Union failed in many instances to take effective steps to deal with the problem, sometimes even disregarding recommendations from its employees to suspend or terminate agents for serious consumer fraud problems.

Money services businesses are required by the Financial Crime Enforcement Network to comply with the Bank Secrecy Act by filing Suspicious Activity Reports ("SARs") relating to fraud. In many instances Western Union failed to file the required SARs and to identify agent locations in foreign countries that processed fraud-induced money transfers sent by U.S. consumers.

The lawsuit filed by the FTC alleged that Western Union engaged in unfair acts or practices in violation of Section 5 of the FTC Act. It also alleged violations of the Telemarketing Act ("TSR"). The TSR claim is based on Western Union and its agents or subagents processing money transfers and providing related services on behalf of persons who are "sellers" or "telemarketers" engaged in "telemarketing. The TSR prohibits telemarketers and sellers from making a false or misleading statement to induce any person to pay for goods or services.

On January 20, 2017, Western Union entered into a global settlement that resolved the FTC case and the Department of Justice criminal case which charged the company with failure to maintain an effective anti-money laundering program in violation of the Bank Secrecy Act. Western Union agreed to pay $586 million in settlement.

The settlement with the FTC prohibits Western Union from transmitting money that it knows or reasonably should know is fraudulently induced and requires it to block money transfers sent to any person who is the subject of a fraud report; provide clear and conspicuous consumer fraud warnings on its transfer forms; increase the availability of websites and telephone numbers for filing fraud complaints; and refund a fraudulently induced money transfer if the company failed to comply with its anti-fraud procedures in connection with that transaction. In addition, it must not process a money transfer that it knows or should know is payment for a telemarketing transaction. Finally, Western Union agreed to pay money to the states for their costs and fees.

The Complaint can be found at: https://www.ftc.gov/system/files/documents/cases/western_union_complaint-jan2017.pdf

The Stipulated Order (Settlement) can be found at https://www.ftc.gov/system/files/documents/cases/western_union_consent_order_final_jan2017.pdf

Conclusion
As shown in great detail in the Complaint, Western Union's conduct in this matter is reprehensible. The company clearly put its focus on its profits and not on ethics or its customers. By the FTC's estimate Western Union facilitated fraud on a worldwide scale, probably to the tune of billions of dollars taken from consumers. As one person who commented on the FTC settlement said, "Who says crime does not pay?"

It is disturbing that Western Union's conduct was no secret for years. The fact that the company's own internal records were key pieces of evidence is disturbing. This time the FTC and the Department of Justice have every reason to closely monitor Western Union's actions going forward and to insist that it explain any and every deviation from the straight and narrow.