Tennessee Veterans Need Your Help!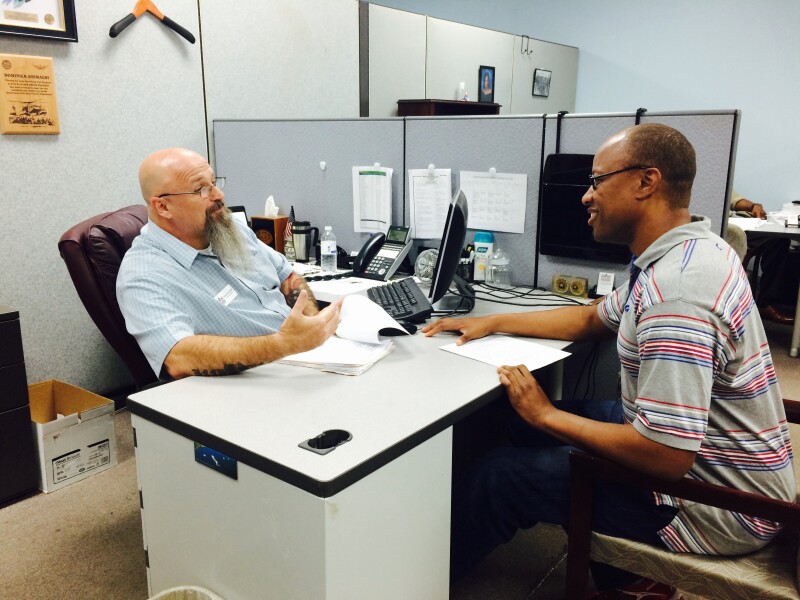 We are grateful for the men and women who serve our country, but what happens when their military service ends? The transition from active duty to the workforce can be very difficult. In fact, more than 21,000 Tennessee veterans are unemployed and 1 in 5 veterans are homeless.

Join us in supporting veterans as they transition from combat boots to business suits. We've partnered with Operation Stand Down to collect some much-needed items to help our veterans find and keep jobs.

Please bring an item from the list below to help a TN veteran:

Drop-off Locations:


WEST TN: Monday, Sept. 11
Benjamin L. Hooks Central Library
3030 Poplar Ave.
Memphis, TN 38111 ( Map It)
10 a.m. - 2 p.m. CT

List of Items:



Backpacks (camouflage if possible)

Portfolio cases/document organizers

Umbrellas small (14" handle)

7 day medicine pill carrier

USB Flash drive (1G)

Non-perishable food items

Toiletry items

EAST TN: Monday, Sept. 11
James H. Quillen VA Medical Center
Corner of Lamont & Veterans Way
Mountain Home, TN 37604 ( Map It)
12 - 4 p.m. ET

Hard Rock Cafe
2050 Parkway
Pigeon Forge, TN 37863 ( Map It)

* On 9/11/17 - Anyone who donates an item will receive 20% off their meal at Hard Rock Cafe in Pigeon Forge*

East TN List of Items:



Tshirts (new; all sizes, but most popular sizes are L and XL)

White brief underwear (new; all sizes, but most popular sizes are L and XL)

White socks (new)

Shoes (new, or gently used)

Deodorant

Shampoo

Disposable razors

Combs or brushes (new)

Soap or Bodywash

PAST EVENTS:
MIDDLE TN: Friday, August 25
Operation Stand Down
1125 12th Avenue South
Nashville, TN 37203 ( Map It)
12 – 4 p.m. CT

James Corlew Chevrolet
722 College St.
Clarksville, TN 37040 ( Map It)
12 - 4 p.m. CT

Learn More: visit aarp.org/tn or call 866-295-7274.