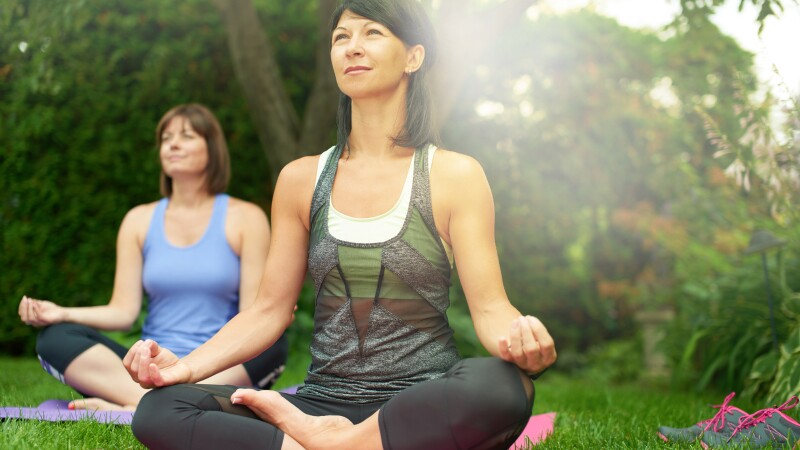 Spring has sprung, and with it comes warmer weather. Not only is the outdoors the perfect place to relax, but getting some fresh air can also improve your mental health. See below to learn about some simple, outdoor activities that will not only strengthen your physical health but will also lift your spirits.

Gardening

Did you know that planting a garden is beneficial to both you and the environment? Whether on your stoop or in a community garden, gardening has been shown to help relieve stress, increase happiness, and raise self-esteem. For older adults, gardening is also a source of physical exercise and memory protection. According to researchers, gardening spurs brain growth and can help protect the areas of the brain that retain your memories. It's even been used to treat patients with dementia.

Gardening also has plenty of physical benefits as well. The CDC considers gardening as a light form of exercise for older adults, and the actions of planting, weeding, and tending to your crops builds strength, promotes sleep, and can even help you maintain a healthy weight.

Mindful Meditation

Another activity perfect for the outdoors is meditation. The concept of meditating is extremely simple; it involves sitting or lying down, closing your eyes, and ignoring any thoughts that may pass through your mind. This technique is linked to reducing blood pressure, stress, and tension in your body. For older adults, meditation has several other factors that can help boost mental health, including sharpening and focusing the mind, combating depression, and preserving memory. This is all because meditation stimulates the frontal and parietal lobes of the brain, which process sensory information and control your emotions and self-awareness.

While you can certainly meditate indoors, meditating outside has its own additional set of benefits. Sitting outside and listening to the sounds of nature provides a layer of peace that indoor meditation lacks. You are able to ground yourself to the present moment and separate yourself from your thoughts, lessening your tendency to let your mind wander.

Walking

Walking is also a great outdoor activity that provides a stimulating physical and mental health boost. According to a batch of studies cited by NBC News, taking a short, 10-15 minute walk can increase your energy level, overall happiness, attentiveness, and self-confidence. Additionally, psychologists suggest that a 10-minute walk can reduce more anxiety than a 45-minute workout.

Walking also has a plethora of physical advantages. Not only does it strengthen your heart, but it can also reduce joint pain and tone your legs. Whether you choose to walk alone or with company, this simple form of exercise has huge benefits.

This spring, try to put a little time on your calendar to spend outside. Whether meditating or exercising, exposure to the Vitamin D in sunlight gives your body the ability to function properly. Vitamin D strengthens your bones, boosts your mood, and helps lower your risk of cancer. So, while the weather is warm, take some time outdoors. You may discover a stronger version of yourself right around the corner!