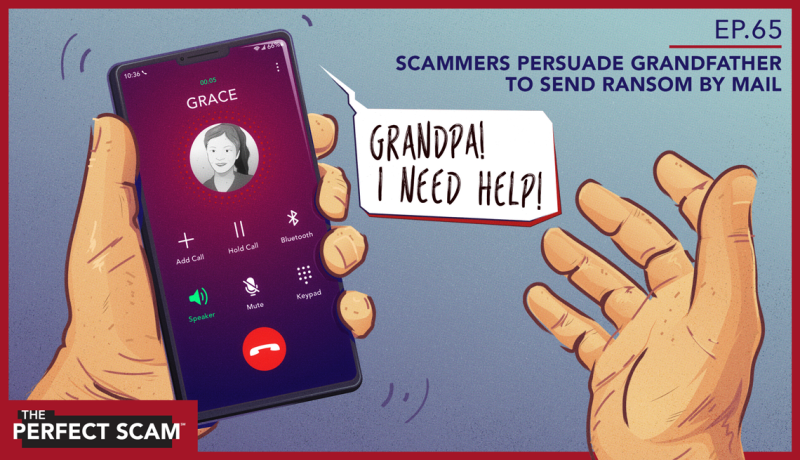 Seventy-nine-year-old Jack receives a call from a young woman claiming to be his granddaughter, Grace. She tells Grandpa Jack that she's in jail as a result of a car accident and begs him to call her attorney. The attorney claims that Grace was texting and driving and needs money for bail. Jack is instructed to send the money in cash through the mail. Before the ordeal is over, Jack sends $19,000 through the mail — but with the guidance of the police, he's able to fight back against the scammer.



AARP's Fraud Watch Network can help you spot and avoid scams. Sign up for free "watchdog alerts," review our scam-tracking map, or call our toll-free fraud helpline at 877-908-3360 if you or a loved one suspect you've been a victim.

How to listen and subscribe to AARP's podcasts
Are you new to podcasts? Learn how to subscribe to AARP Podcasts on any device.