AARP Foundation Challenges Memphis to Pack 500,000 Meals for Hungry Seniors


For a startling number of older adults, poverty is a fact of life that threatens to put the American Dream out of reach. And more than 10 million adults 50 and older are at risk of hunger every day because they lack reliable access to a sufficient quantity of affordable, nutritious food. Seniors who are food-insecure are 50 percent more likely to have diabetes, 60 percent more likely to have congestive heart failure or a heart attack, and three times more likely to suffer from depression.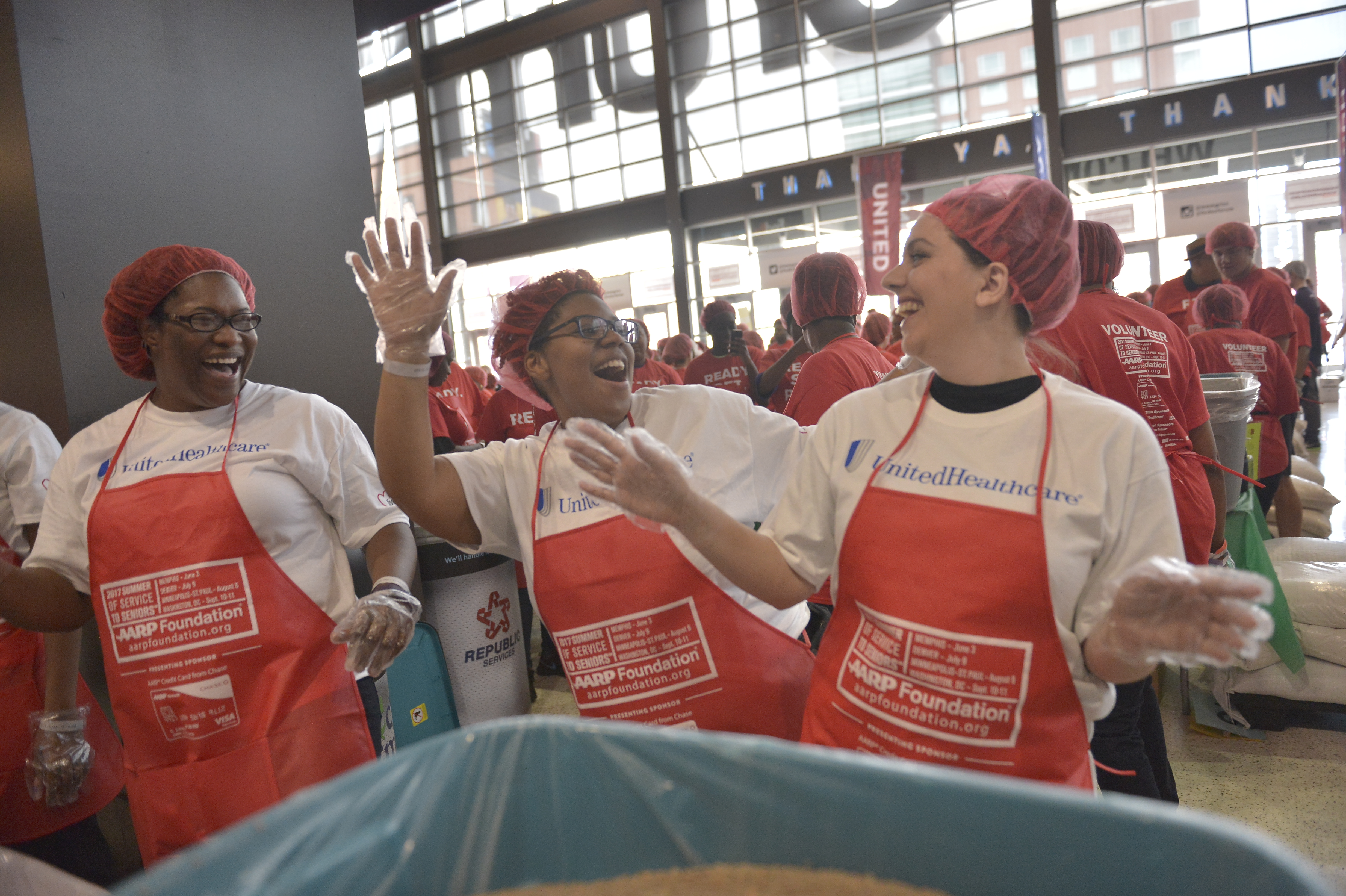 Now in its second year, AARP Foundation is leading a Summer of Service to Seniors SM, a series of opportunities around the country to shine a spotlight on food insecurity and senior poverty and show how volunteer service can make a real difference.

Last year more than 7,000 volunteers contributed 12,000+ volunteer hours to pack 3 million meals for older adults across Memphis, Denver, the Twin Cities, and Washington, D.C.

This year we're coming back to Memphis to pack 500,000 meals for local seniors in need, working toward our goal of 2.5 million meals across the entire summer.

This year's event will take place on Saturday, July 28 th at the FedEx Forum in Memphis. We hope you can join us! Just one hour of your time provides more than 200 meals for hungry seniors in the Memphis region. Registration is ongoing at mealpackchallenge.org.

The Summer of Service to Seniors is just one piece of AARP Foundation's larger effort to increase economic opportunities and social connections that help prevent and reduce senior poverty. Visit aarpfoundation.org for more on the Foundation's work and its vision of a country free of poverty where no older person feels vulnerable.